7 or More Principles: Ethics in the World of Social Security Disability (and some bonus strategy tips, too!) Ethics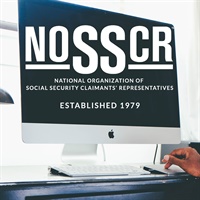 Salepage : 7 or More Principles: Ethics in the World of Social Security Disability (and some bonus strategy tips, too!) Ethics

Advocating for Social Security Disability claimants is becoming more complicated as SSA changes the Rules of Conduct for Representatives, while at the same time the ABA ethics rules require zealous advocacy for your clients. In a multimedia and interactive session, Paul and Tim will explore basic principles from both the Social Security Administration and the American Bar Association require for ethical representation. In addition, practical strategies for zealously representing claimants while complying with SSA rules of conduct will be examined.
Paul Burkhalter – Paul Burkhalter is a partner with Morgan & Weisbrod LLP in Texas. He formerly served on the NOSSCR Board of Directors representing the Fifth Circuit. He also worked for the Social Security Administration's Office of General Counsel. He graduated from New York University School of Law and has an undergraduate degree from Baylor University. He has been repeatedly named one of Houston's "Top Lawyers for the People" by H Texas Magazine.
Timothy TrippRelated seminars and products: 1
Timothy Tripp – has over 25 years of practice dedicated primarily to Social Security Law. Prior to private practice in 1996, Tim worked for the Office of the General Council for HHS and then SSA in Region II (New York City). In 2004 he established the law firm of Tripp, P.C. Tim has been a NOSSCR Sustaining Member since 1996 and currently serves as the 8th Circuit Representative on the NOSSCR Board.