A Practical Guide to Forgiveness: How to Heal Past Hurt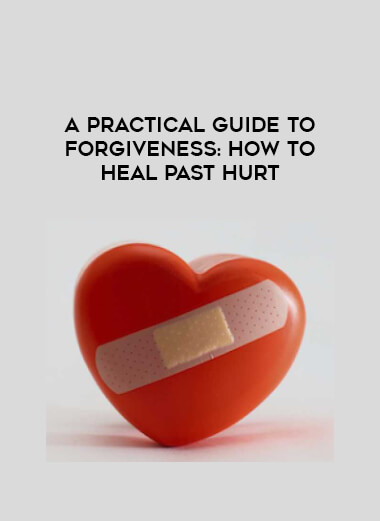 Salepage : A Practical Guide to Forgiveness: How to Heal Past Hurt

The past is the past, and it can't be changed. The only way to truly release it and move forward is through forgiveness.
By forgiving people, past experiences, and situations for the hurt they've caused you, you release toxic emotions you'd otherwise keep inside of yourself. What's more — by regularly practicing forgiveness you'll be able to move through life without negative attachments.
Ultimately, forgiveness frees YOU. It unbinds you from past trauma, hurt, and experiences that have been holding you hostage (mentally, physically, AND spiritually). This is why it's so important to learn HOW to forgive.
In this practical guide to forgiveness, you will be walked through a step-by-step process to:
Recognize and release past hurt

Let go of negative attachment

Forgive past experiences, people, and circumstances
This course is designed to be simple, and straightforward. But, I will warn you in advance that some of the assignments may be difficult to get through. Some of the material will require you to dig deep, be 100% honest with yourself, and at times, step out of your comfort zone. It WILL be worth it though.
If you're ready (and willing) to confront your past, work through your emotions, and release the pent-up thoughts and feelings that are holding you back then this class is for YOU.
It's time to free yourself. Your new life is waiting. The only question is — are you ready?