Andy Hug Career Pack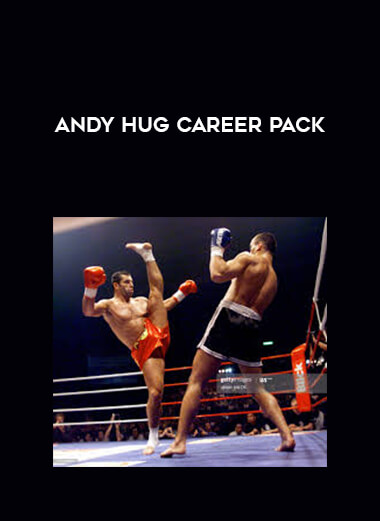 Salepage : Andy Hug Career Pack
Andy Hug was one of the most entertaining strikers in the history of combat sports, his untimely death was a true loss for the world. If you have never seen any of his fights, prepare to be thrilled, and if you are an old fan then i don't need to explain anything for you. Some are high quality, some lower quality, theres a couple where the audio doesn't work, I tried to find all
the highest quality files i could. Enjoy! 
Many thanks to the original cappers 
From Wikipedia http://en.wikipedia.org/wiki/Andy_Hug
See also: http://www.andyhug.com/
Andy Hug (born (September 7, 1964 – August 24, 2000) was a professional Swiss Seidokaikan and Kyokushin karateka and kickboxer 
from Wohlen, Switzerland. Hug was the K-1 World Grand Prix 1996 champion and runner up in 1997 and 1998.
Biography and career
Andreas Hug was born on September 7, 1964 in Zurich, Switzerland. Andy's father, Arthur, was a foreign legionnaire, who died in 
Thailand without ever seeing his son. He seldom saw his mother Madelaine Hug-Baumann, and together with his brother Charly and 
sister Fabienne, they grew up with his grandparents in Wohlen. He was six, when he started playing soccer and was also selected 
Swiss national Under-16 team. At eleven, he started practicing karate at Wholen Karate school under Werner Schenker.
Karate career
At the age of fifteen, he won the Swiss national 'Oyama Cup'. In November 1977 he was seleted to represent Wohlen Karate School 
during National Team Championships.
Andy recorded his first international success in 1981 at the Dutch Kyokushinkai Karate Championships. Two years later, he took 
first place at the European Cup in Hungary. In 1983, Andy took part in the karate world championships. Around eighty fighters 
from all over the world were at the start of the open weight class. Andy was able to battle his way through and reached the final
sixteen. He made his second world championships in 1987. In the semi-finals, Andy defeated his opponent Akira Masuda and for the 
first time in the history of Kyokushinkai, a non-Japanese fighter, was taking part in the finals. Andy lost the fight by a 
controversial point decision to Shokei Matsui.
The fifth world championships of full-contact karate no weight divisions took place in 1991 at the Budokan, Tokyo, Japan. As early
as 1988, Andy had become trainer for the Swiss national team, thus providing his knowledge and experience for other competitors.
In his third fight, Andy came up against Francisco Filho. At the end of the round at the bell Filho landed a high kick on the 
side of Hug's head and knocked Andy to the floor. Mas Oyama confirmed that the technique was legal. It was later confirmed that 
Filho's kick had indeed struck after the bell, but he had started his move before the time was up and Filho was declared the 
winner.
Andy kept fighting in Japan with a success and became extremely popular. The fans were impressed by his technical diversity, 
spectacular aesthetics, tactics and strength. On August 28, 1993 Andy married Ilona in Inwil. At the same time he had changed 
from Kyokushinkai to Seidokai karate, completing the step from being an amateur to becoming a professional fighter and star in 
Japan.
K-1 career
The Seidokai Association, headed by Kazuyoshi Ishii, founded K-1 in 1993. In 1994 Andy promoted his first K-1 Fight Night at the 
Hallenstadium in Zurich, which was to form a bridge for the martial art from Japan to Europe.
In the autumn of 1996, Andy was struggling within himself that he wasn't managed so far to win the K-1 World Grand Prix. In his 
second fight at the K-1 1996 GP Finals he met Ernesto Hoost in semis and after extra round, Andy won by decision. In the final, 
Andy was matched up against Mike Bernardo. After his two defeats to Bernardo in 1995 this time Andy went all out and knocked him 
out and was declared the 1996 K-1 Grand Prix champion.
Andy Hug reached K-1 Grand Prix finals again in 1998. He had a tough fight with Sam Greco in the semis and was unable to assert 
himself over Peter Aerts in the finals and had to be satisfied with a second place.
1999 was the most successful year for K-1 since its inception. Record numbers of spectators were recorded for all tournaments. 
In the first half of that year, Andy provided his fans with sensational fights. However at the World Grand Prix, fate wrecked his 
plans. In the second bout, he was up against Ernesto Hoost. As early as in the first round, the groin injury that he had sustained
a month earlier became acute. This handicap was so severe that he could not employ his legs as he was used to doing. He had to 
admit defeat on points and accept it whether he liked it or not.
In Japan he was given the name "Blue-Eyed Samurai", even though he had brown eyes. He was the only K-1 fighter ever to be rewarded
an honorary samurai title by K-1 founder Kazuyoshi Ishii.
Andy was also recognized for his axe kick and the spinning low heel kick, targeting the opponents thigh