AngularJs for the Real World – Learn by creating a WebApp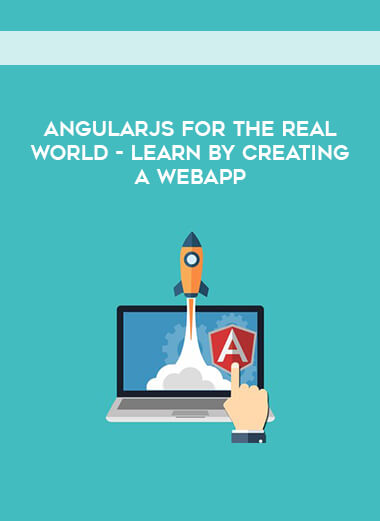 Salepage : AngularJs for the Real World – Learn by creating a WebApp

In this course you'll find 7+ hours of video content; source code is provided for each lesson and in general there will be 2 downloadable attachments per lesson: the start and final source code; this will let you double check that your changes are correct as long as you proceed throughout each chapter. Links to external resources are also provided where useful. Last but not least, I will support you with each question you might have.
The course is divided in 16 sections, each one consisting in several videos (more than 63in total) where we will cover the different components of the AngularJS framework.
By the end of course, you will:
Learn how to setup AngularJS and how its architecture is built; (Installation, MVW approach)

Acquire familiarity with the main AngularJS components: modules, controllers, routing, 2 way data binding, dependency injection, prototypical inheritance, scopes, filter, directives, services and templates;

We will talk a lot about forms, user data validation and filtering. You will learn how to implement a robust form with validation, thanks to Angular Forms and its built-in validator. In other words you will learn how to improve the user experience of your application;

Learn how to use $http to query a webserver and handle promises in a response;

Be able to build a full Backend Mock to test your application, by using the Angular $HttpBackend service in the NgMock module;.

We will dedicate some lessons to custom directives: first a simple implementation then we will unveil the secrets of the "link function", how to isolate the scope and how to make directives reusable with any application.

Transform your App into a Real Time application, and learn how to use Firebase and Angular to make updated content available in Real Time on any device.

Learn how to secure your application by building Authentication and Authorisation functionalities.
What you will obtain at the end of the course
At the end of the course you will have a deep understanding of the basic concepts of AngularJS, and you will be ready to start your next project by using this great framework.