Anik Singal – Publish Academy – Gold Package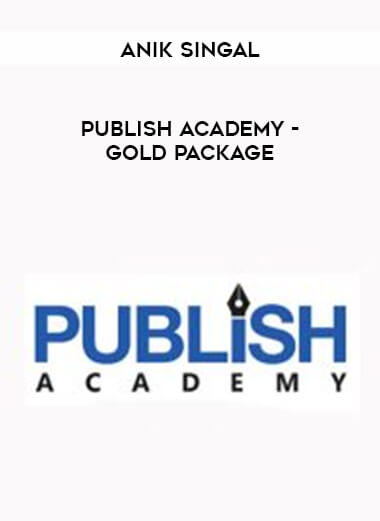 Salepage : Anik Singal – Publish Academy – Gold Package

The crux of the product is to show people how to do exactly what we do and what many of you do. Take their hobby or passion and turn it into a real, solid, sustainable online business.
Not only do we cover every aspect of building a digital publishing business, from creating your product, to building a funnel, getting the traffic and everything in between… But we also provide all the tools, community and ongoing support that you could possibly need. This really is a comprehensive program.
It's appropriate for anyone from totally newbie to the budding online entrepreneur. Since we appeal to newbies, we've had massive success in the past with lists outside the IM niche. Let's face it, everyone is interested in making more money.
Publish Academy goes SSSOOO far beyond your standard info product, we've really gone all out. There will be weekly live webinars with Q&A sessions, constantly manned forums, live events, bundles of software and tools, and much more. The value for money is amazing!
They are NOT relaunching Profit Academy in October, instead they'll be launching a new product called Publish Academy.
In short, this will be the first time they teach the exact methods Anik Singal has used to sell over $100 Million in digital products in the last 12 years.
Publish Academy (Information Marketing) is all about exactly how to do the following:
– Turn your Expertise, Hobby or Passion into a DIGITAL information product.
– Finding & Analyzing the Perfect Niche
– Building The Product – Step by Step
– Exact Funnel Development For Most Revenue
– How To Build Every Piece of The Sales Messaging
– Doing Your First Ignition Launch – Creating Their First $10,000 In Sales