Anthony DiLuglio – Art of Strength Kettlebell Training Clinic Vol. 1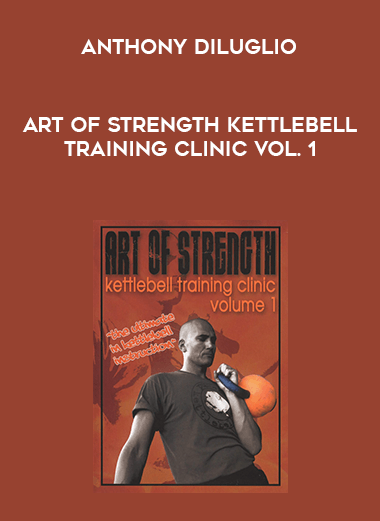 Salepage : Anthony DiLuglio – Art of Strength Kettlebell Training Clinic Vol. 1

"Kettlebell Training Clinic Volume I is a 2 disc instructional set which teaches you how to use kettlebell safely, quickly and effectively. In this special 2 disc DVD set you'll learn the fundamentals of kettlebell training as perfected by Anthony DiLuglio, one of America's top kettlebell instructors.
Finally discover the secrets behind one of the most intense training regiments in existence. Learn exactly what it takes to transform yourself from fit to kettlebell fit in 2 intense step by step instructional DVDs.
Disc two puts you through the paces with 2 brand new workouts: The Pinnacle and Elevation 2. Each workout is designed for you, the user, allowing you to choose beginner, intermediate, or expert level".