[Audio Only] EP13 Point/Counter Point 06 – Facilitating the RNA/DNA Epigenetics of Creating New Consciousness is the Next Step in the Evolution of Psychotherapy – Ernest Rossi, PHD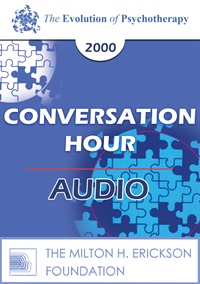 Salepage : [Audio Only] EP13 Point/Counter Point 06 – Facilitating the RNA/DNA Epigenetics of Creating New Consciousness is the Next Step in the Evolution of Psychotherapy – Ernest Rossi, PHD

Topic Areas:

Consciousness |  Psychotherapy |  Point/Counterpoint Session

Category:

Evolution of Psychotherapy |  Evolution of Psychotherapy 2013

Faculty:

Ernest Rossi, PhD |  Cloe Madanes, HDL, LIC |  Richard Landis, PhD

Duration:

1 Hour 23 Minutes

Format:

Audio Only

Original Program Date :

Dec 12, 2013
Description
Description:
Facilitating the RNA/DNA epigenetics of creating new consciousness is the next step in the evolution of psychotherapy. Restricting psychotherapy to the limitations of the cognitive-behavioral level is becoming a disservice to psychology. We must embrace the bioinformatics of the new technological devices that make it possible to assess and facilitate the dynamics of gene expression and brain plasticity economically within a single session of psychotherapy.
Educational Objectives:
Expand the psychotherapist's perspective beyond the traditional limitations of the cognitive-behavioral level.
Integrate current research on mind-body approaches to include the molecular-genomic level.
Develop an interdisciplinary approach to understanding the human condition.
Faculty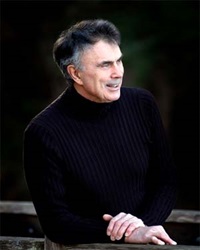 Ernest Rossi, PhD Related seminars and products:

190
---
Ernest L. Rossi, PhD, is an internationally renowned therapist, teacher and pioneer in the psychobiology of mind-body healing. The author of more than 24 professional books, Dr. Rossi worked with Milton Erickson for eight years and co-authored three classic volumes on therapeutic hypnosis with him. Rossi has also edited four volumes of Erickson's Collected Papers and four volumes of Erickson's Seminars, Workshops and Lectures. He has been conducting research in the psychosocial genomics of ultradian rhythms and their relation to mind-body healing and psychotherapy for over three decades.
Profile at Ernest Rossi.com
---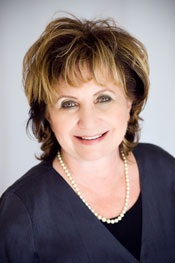 Cloe Madanes, HDL, LIC Related seminars and products:

89
---
Cloé Madanes, HDL, LIC, is a world-renowned innovator and teacher of family and strategic therapy and one of the originators of the strategic approach to family therapy. She has authored seven books that are classics in the field: Strategic Family Therapy; Behind the One-Way Mirror; Sex, Love and Violence; The Violence of Men; The Secret Meaning of Money; The Therapist as Humanist, Social Activist and Systemic Thinker; and Relationship Breakthrough. She has presented her work at professional conferences all over the world and has given keynote addresses for The Evolution of Psychotherapy Conference, the American Association of Marriage and Family Therapy; the National Association of Social Workers, The Erickson Foundation, the California Psychological Association and many other national and international conferences. Madanes has won several awards for distinguished contribution to psychology and has counseled outstanding individuals from all walks of life.
---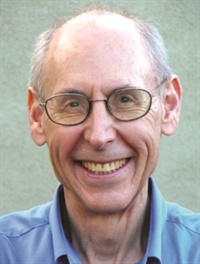 Richard Landis, PhD Related seminars and products:

17
---
Richard Landis, PhD, is a clinical and medical psychologist, international trainer and author. He is the Executive Editor for the Milton H. Erickson Foundation Newsletter, the Director of Training for the Southern California Society for Ericksonian Psychotherapy and Hypnosis and Clinical Director of the Ericksonian Integrative Medical Institute of Orange County. He is board certified in traumatology, and holds diplomate status in the areas of integrated medicine, behavioral medicine, and psychopharmacology.
Profile at Integrative Med.org