[Audio Only] EP13 Point/Counter Point 09 – The Palette of the Therapist – Jeffrey Zeig, PHD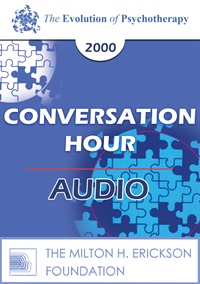 Salepage : [Audio Only] EP13 Point/Counter Point 09 – The Palette of the Therapist – Jeffrey Zeig, PHD

Topic Areas:

Point/Counterpoint Session

Category:

Evolution of Psychotherapy |  Evolution of Psychotherapy 2013

Faculty:

Jeffrey Zeig, PhD |  Donald Meichenbaum, PhD |  Kathryn Rossi, PhD

Duration:

1 Hour 28 Minutes

Format:

Audio Only

Original Program Date :

Dec 14, 2013
Description
Description:
Building on the contributions of Milton Erickson, MD, therapists can advance their work through the introduction of evocative techniques gleaned from studying codes of influence in the arts. The artist and the therapist share similar domains: a striving to alter perception; to modify and expand perspectives; and to stir the human heart. Therapists can explore how to use untapped aspects of their medium through teasing out the connections between the palette of the artist and the traditional toolbox of the clinician.
Educational Objectives:
Describe the difference between informative and evocative communication.
List three evocative communication methods that can empower therapy.
Given a patient, describe how to use evocative communication.
*Sessions may be edited for content and to preserve confidentiality*
Faculty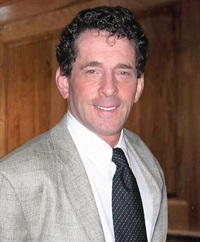 Jeffrey Zeig, PhD Related seminars and products:

303
---
Jeffrey K. Zeig, PhD, is the Founder and Director of the Milton H. Erickson Foundation and is president of Zeig, Tucker & Theisen, Inc., publishers in the behavioral sciences. He has edited, co-edited, authored or coauthored more than 20 books on psychotherapy that appear in twelve foreign languages. Dr. Zeig is a psychologist and marriage and family therapist in private practice in Phoenix, Arizona.
---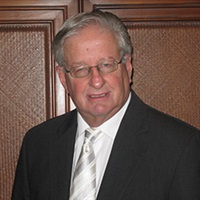 Donald Meichenbaum, PhD Related seminars and products:

81
---
Donald Meichenbaum, Ph.D in Clinical Psychology is currently Research Director of Melissa Institute for Violence Prevention, Miami (melissainstitute.org). He is one of the founders of cognitive behavior therapy. He was voted one of the most influential psychotherapists of the 20th century. Latest books include "Roadmap to Resilience" (www.roadmaptoresilience.com) and "Evolution of Cognitive Behavior Therapy: A Personal and Professional Journey."
---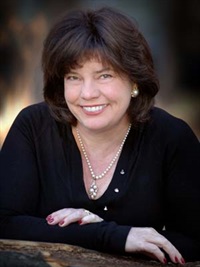 Kathryn Rossi, PhD Related seminars and products:

56
---
Kathryn Rossi, Ph.D, is a licensed psychologist and certified yoga instructor (RYT 500). She recently co-edited the 16-volume Collected Works of Milton H. Erickson. She and Ernest Rossi are in private practice in Los Osos, Calif.
Profile at Ernest Rossi.com