[Audio Only] EP85 Supervision Panel 04 – Aaron T. Beck, M.D. Arnold A. Lazarus, Ph.D. Cloe Madanes Zerka Moreno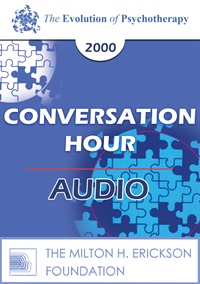 Salepage : [Audio Only] EP85 Supervision Panel 04 – Aaron T. Beck, M.D. Arnold A. Lazarus, Ph.D. Cloe Madanes Zerka Moreno

Topic Areas:

Supervision Panel

Category:

Evolution of Psychotherapy |  Evolution of Psychotherapy 1985

Faculty:

Aaron Beck, MD |  Arnold Lazarus, Ph.D. |  Cloe Madanes, HDL, LIC |  Zerka Moreno

Duration:

57 Minutes

Format:

Audio Only

Original Program Date :

Dec 13, 1985
Description
Description:
Educational Objectives:
To compare and contrast clinical and philosophical perspectives of experts.
*Sessions may be edited for content and to preserve confidentiality*
Faculty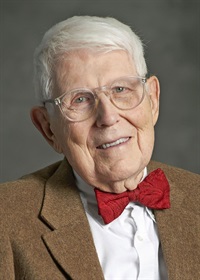 Aaron Beck, MD Related seminars and products:

39
---
Dr. Aaron T. Beck, M.D. is University Professor of Psychiatry (Emeritus) in the Department of Psychiatry, Perelman School of Medicine at the University of Pennsylvania and director of the Aaron T. Beck Psychopathology Research Center. Based on his research on the psychological processes involved in depression and other disorders, he developed and tested Cognitive Therapy (also known as Cognitive Behavior Therapy), the most widely used form of psychotherapy in the world. He has personally trained large numbers of professionals in this specialized approach and helped to form centers for Cognitive Therapy throughout the world, devoted to both research and serving countless numbers of patients. Starting in 2007, he has directed the Beck Initiative partnership in collaboration with Arthur Evans, former Commissioner of Mental Health of Philadelphia, serving the Medicaid patients in the city. He and his group have been training providers, offering services to the most disadvantaged individuals in the city and state: severely mentally ill individuals confined to hospitals and jails, and also the homeless.
For several decades, Beck conducted research on the psychological and social factors involved in schizophrenia and developed a humanistic approach involved in activating the individual's latent goals, motivations, and capacities, and has helped to restore large numbers to meaningful lives. His innovative approach in Philadelphia and Pennsylvania has now been extended to other states such as Georgia, Massachusetts, New Jersey, and Utah. In collaboration with the National Association of State Commissioners of Mental Health, he and his Center have started to disseminate his approach throughout the country. In addition, he and his team are working with Gary Gottlieb, Chief Executive Officer of Partners in Health to adapt cognitive therapy to the needs of individuals in 27 developing countries.
Beck has described his work extensively in 637 publications, including 24 books. He has been named by Medscape as one of the 50 Most Influential Physicians in History: 20th on the list and 1st among the living. He has received the 2006 Albert Lasker Award for Clinical Medical Research, which "transformed the understanding and treatment" of mentally ill individuals, the 2006 National Academy of Medicine: Lienhard Award for the advancement of health services, the 2013 Kennedy Community Health Award, and the National Alliance on Mental Illness Lifetime Achievement Award (June, 2017).
Aaron Beck Profile at Aaron Beck Center
---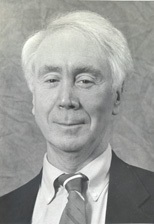 Arnold Lazarus, Ph.D. Related seminars and products:

42
---
Arnold A. Lazarus, Ph.D., was Distinguished Professor at the Graduate School of Applied and Professional Psychology at Rutgers University. Lazarus served on the editorial boards of ten professional journals. He was president of the Association for Advancement of Behavior Therapy and received the Distinguished Service to The Profession of Psychology Award from the American Board of Professional Psychology. His Ph.D. was granted in 1960 from the University of the Witwatersrand, Johannesburg, South Africa. He has authored four books; co-authored, edited, or co-edited seven; and authoered or co-authoered more than 150 professional papers and chapters.
Profile at The Lazarus Institute
---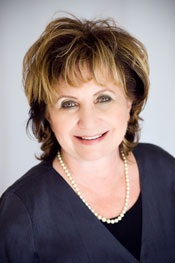 Cloe Madanes, HDL, LIC Related seminars and products:

89
---
Cloé Madanes, HDL, LIC, is a world-renowned innovator and teacher of family and strategic therapy and one of the originators of the strategic approach to family therapy. She has authored seven books that are classics in the field: Strategic Family Therapy; Behind the One-Way Mirror; Sex, Love and Violence; The Violence of Men; The Secret Meaning of Money; The Therapist as Humanist, Social Activist and Systemic Thinker; and Relationship Breakthrough. She has presented her work at professional conferences all over the world and has given keynote addresses for The Evolution of Psychotherapy Conference, the American Association of Marriage and Family Therapy; the National Association of Social Workers, The Erickson Foundation, the California Psychological Association and many other national and international conferences. Madanes has won several awards for distinguished contribution to psychology and has counseled outstanding individuals from all walks of life.
---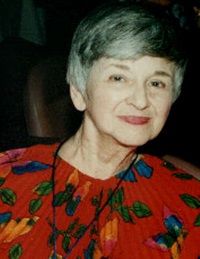 Zerka Moreno Related seminars and products:

25
---
Zerka Moreno, TEP, along with her late husband, J.L. Moreno, developed the theory and practice of psychodrama. Zerka has taught psychodrama worldwide for more than 30 years since J.L. Moreno's death and is recognized as a leader in further realizing his vision. Zerka T. Moreno is honorary president of the American Society of Psychodrama and Group Psychotherapy; president of the Moreno Workshops; and honorary member of the Board of Directors of the International Association of Group Psychotherapy.
Zerka is the author and co-editor of many books and articles in the field of group psychotherapy and internationally known as a teacher, therapist and lecturer.
The Zerka T. Moreno Foundation