[Audio Only] EP90 Invited Address 10b – Eve's Daughters: The Forbidden Heroism of Women – Miriam Polster, Ph.D.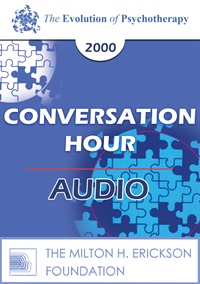 Salepage : [Audio Only] EP90 Invited Address 10b – Eve's Daughters: The Forbidden Heroism of Women – Miriam Polster, Ph.D.

Topic Areas:

Invited Address

Category:

Evolution of Psychotherapy |  Evolution of Psychotherapy 1990

Faculty:

Miriam Polster |  James Bugental, PhD

Duration:

1 Hour 20 Minutes

Format:

Audio Only

Original Program Date :

Dec 15, 1990
Description
Description:
Our present ideals of heroism are dominated by unrealistic and larger-than-life stereotypes. Not only has this narrow view eliminated much of the heroism of women, it has also provided men with simplistic solutions that are not only outmoded, but intimidating. Ultimately, it has deprived both sexes of a wide range of heroic examples and choices that could enrich their lives and the lives of those around them. This paper proposes a redefinition of heroism that expands traditional images and suggests that recognizing the unhackneyed heroism that occurs in ordinary circumstances may also enrich therapeutic possibilities.
Educational Objectives:
To review the influences that have limited our image of women's heroism
To define an image of heroism that is relevant to women and men of today – and tomorrow
To illustrate how the concept of heroism applies to psychotherapy
*Sessions may be edited for content and to preserve confidentiality*
Faculty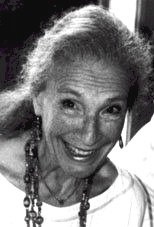 Miriam Polster Related seminars and products:

44
---
Miriam Polster, Ph.D, is co-director of the Gestalt Training Center in San Diego, and Assistant Clinical Professor at the Department of Psychiatry, School of Medicine, University of California, San Diego. Along with her husband, Erving Polster, she is co-author of a book on Gestalt therapy. She received her Ph.D. in Clinical Psychology from Case Western Reserve University in 1967.
Miriam Polster at Gestalt.org
---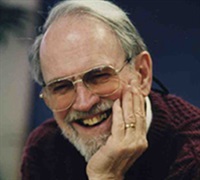 James Bugental, PhD Related seminars and products:

32
---
James Bugental, PhD, was one of the predominant theorists and advocates of the Existential-Humanistic Therapy movement. He received his Ph.D. from Ohio State University in 1948, was named a Fellow of the American Psychological Association in 1955, and was the first recipient of the APA's Division of Humanistic Psychology's Rollo May Award. James devoted himself to teaching and writing; he was also an Emeritus Professor, Saybrook Institute, and an Emeritus Clinical Lecturer (formerly Associate Clinical Professor), Department of Psychiatry, Stanford University Medical School. In 1987, he was the recipient of the first annual Rollo May Award of the Mentor Society "for contributions to the literary pursuit," and in 1986, he received a certificate "in recognition of the distinguished contribution to the discipline of Clinical Psychology" from the Division of Clinical Psychology, American Psychological Association. He was a past president of the Association for Humanisitic Psychology and served on the editorial boards of eight professional journals. Bugental has written 150 articles, reviews, comments, and chapters in books edited by others.
James F.T. Bugental Profile at Bugental.com