[Audio Only] EP95 Invited Address 01b – The Evolution of a Cognitive Behavior Therapist – Donald Meichenbaum, PhD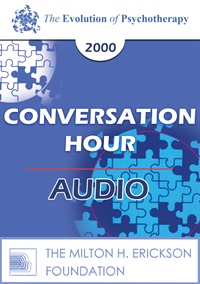 Salepage : [Audio Only] EP95 Invited Address 01b – The Evolution of a Cognitive Behavior Therapist – Donald Meichenbaum, PhD

Topic Areas:

Invited Address

Category:

Evolution of Psychotherapy |  Evolution of Psychotherapy 1995

Faculty:

Donald Meichenbaum, PhD |  William Glasser, MD

Course Levels:

Master Degree or Higher in Health-Related Field

Duration:

1:31:51

Format:

Audio Only

Original Program Date :

Dec 13, 1995
Description
Description:
Invited Address Session 1 Part 2 from the Evolution of Psychotherapy 1995 – The Evolution of a Cognitive Bahavior Therapist
Featuring Donald Meichenbaum, PhD, with discussant William Glasser, MD.
Moderated by Brent Geary, PhD.
The development of cognitive-behavior therapy parallels major developments in how to conceptualize the role of cognition in psychopathology and behavior change. Dr. Meichenbaum will trace his "personal journey" as a clinician and researcher, noting the altering views of cognition from a behavioral, information processing and constructive narrative perspective. He will examine the therapeutic and research implications of this shift.
Educational Objectives:
To trace the history of Cognitive-Behavioral Therapy (CBT).
To evaluate the usefulness and implications of a "constructive narrative perspective."
To critically evaluate the empirical status of CBT and consider possible future directions.
*Sessions may be edited for content and to preserve confidentiality*
Faculty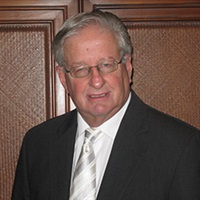 Donald Meichenbaum, PhD Related seminars and products:

81
---
Donald Meichenbaum, Ph.D in Clinical Psychology is currently Research Director of Melissa Institute for Violence Prevention, Miami (melissainstitute.org). He is one of the founders of cognitive behavior therapy. He was voted one of the most influential psychotherapists of the 20th century. Latest books include "Roadmap to Resilience" (www.roadmaptoresilience.com) and "Evolution of Cognitive Behavior Therapy: A Personal and Professional Journey."
---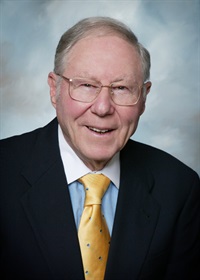 William Glasser, MD Related seminars and products:

45
---
William Glasser, MD, who received his MD degress in 1953 from Case Western Reserve University was an American psychiatrist. William was awarded an honorary doctorate in human letters by the University of San Francisco. Founder and Director of the Institute for Reality Therapy, he was authoer and editor of ten books on the topics of reality therapy and education. He was also the developer of Choice Theory. His ideas, which focus on personal choice, personal responsibility and personal transformation, are considered controversial by mainstream psychiatrists, who focus instead on classifying psychiatric syndromes as "illnesses", and who often prescribe psychotropic medications to treat mental disorders.
Profile at The William Glasser Institute