[Audio Only] EP95 Invited Address 08b – The Leap to Complexity: Supervision in Family Therapy – Salvador Minuchin, MD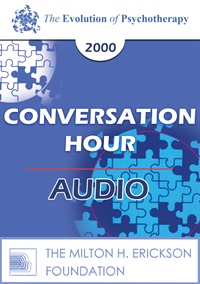 Salepage : [Audio Only] EP95 Invited Address 08b – The Leap to Complexity: Supervision in Family Therapy – Salvador Minuchin, MD

Topic Areas:

Invited Address

Category:

Evolution of Psychotherapy |  Evolution of Psychotherapy 1995

Faculty:

Salvador Minuchin, MD |  Jeffrey Zeig, PhD

Duration:

1:07:40

Format:

Audio Only

Original Program Date :

Dec 16, 1995
Description
Description:
Invited Address Session 8 Part 2 from the Evolution of Psychotherapy 1995- The Leap to Complexity: Supervision in Family Therapy
Featuring Salvador Minuchin, MD, with discussant Jeffrey K Zeig, PhD.
Moderated by Janet Edgette, PsyD.
Supervision and therapy are isomorphic processes. What supervision teaches is the process of creating change in people, and the very teaching of this process is itself an attempt to create change in the supervisee. Like families, therapists tend to confine themselves to selected segments of their possible repertory. Thus a major goal of supervision can be the expansion of the therapist's use of self.
Educational Objectives:
To describe the foundations that every therapist has, and the idiosyncratic styles that constrain their interventions.
To describe a form of supervision that, accepting the therapist's baselines, moves toward an expansion on the repertory of therapeutic possibilities.
To describe the process of the relationship between supervisor and supervisee.
*Sessions may be edited for content and to preserve confidentiality*
Faculty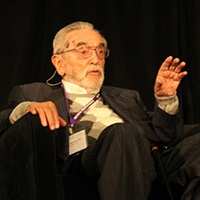 Salvador Minuchin, MD Related seminars and products:

50
---
Salvador Minuchin, MD, developed Structural Family Therapy, which addresses problems within a family by charting the relationships between family members, or between subsets of family. He was Director of the Philadelphia Child Guidance Clinic. Although it was minimally staffed when he began, under his tutelage the Clinic grew to become one of the most modeled and respected child guidance facilities in the world.  In 1981, Minuchin began his own family therapy center in New York. After his retirement in 1996, the center was renamed the Minuchin Center. Dr. Minuchin is the author of many notable books, including many classics. His latest is Mastering Family Therapy: Journeys of Growth and Transformation. In 2007, a survey of 2,600 practitioners named Minuchin as one of the ten most influential therapists of the past quarter-century.
Site at the Minuchin Center.org
---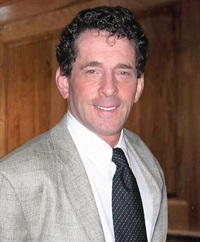 Jeffrey Zeig, PhD Related seminars and products:

303
---
Jeffrey K. Zeig, PhD, is the Founder and Director of the Milton H. Erickson Foundation and is president of Zeig, Tucker & Theisen, Inc., publishers in the behavioral sciences. He has edited, co-edited, authored or coauthored more than 20 books on psychotherapy that appear in twelve foreign languages. Dr. Zeig is a psychologist and marriage and family therapist in private practice in Phoenix, Arizona.