Authentic Man Program (AMP) – Teleseminar – 20 October 2007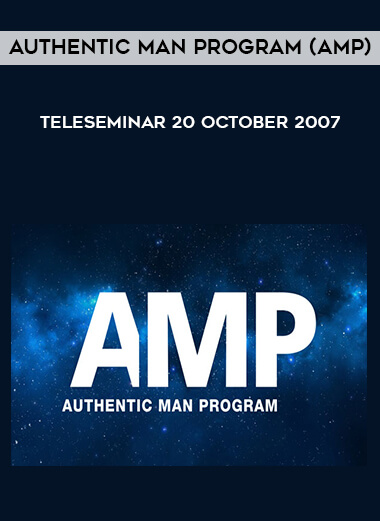 Salepage : Authentic Man Program (AMP) – Teleseminar – 20 October 2007

Authentic Man Program
Authenticity can be your key to a whole new world of possibilities.
Looking at culture, there are a lot of fantasy messages about how men are 'supposed' to be. It's no wonder that so many guys run around working so damn hard to seem okay, to appear happy, look successful or occur as confident. With so much attention on appearances, who we SEEM TO BE can sometimes feel like it's way more important than who we ACTUALLY ARE.
At work, at play and especially with women, few things will radically transform your life as powerfully as letting go of appearances and unleashing your authentic self. Relationships become richer and connections deeper when you know who you are and can express your deepest truth.