Avoid Biggest Mistakes in Talent Acquisition and Recruitment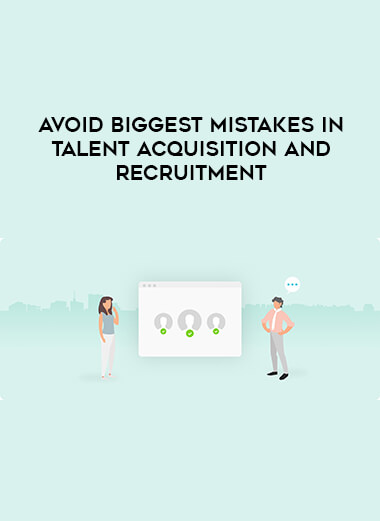 Salepage : Avoid Biggest Mistakes in Talent Acquisition and Recruitment

If you are a recruiting manager, entrepreneur, or HR professional,
Do you want to improve your chances of making the right hire?
Do you want to prevent costly recruiting errors?
Do you want to acquire practical answers in one hour?
If you answered yes to all of the questions, this course is for you. Vicky Fung is a senior financial professional with 20 years of experience, 10 of which were spent in recruiting and onboarding. In this session, she will discuss with you the top 15 most typical blunders in recruiting and hiring. These errors include asking and listening questions, making recruiting decisions, selling the company, doing reference checks, and onboarding. Each error is described thoroughly and is followed by simple and practical remedies that you may use.
By the end of the course, you will have learned how to avoid these 15 deadly recruitment blunders. You may then concentrate on tactics to improve your hiring process in order to attract the top candidates. Please do not delay in watching the course!