Basics of Communication for CA/CMA/CS/Finance Exams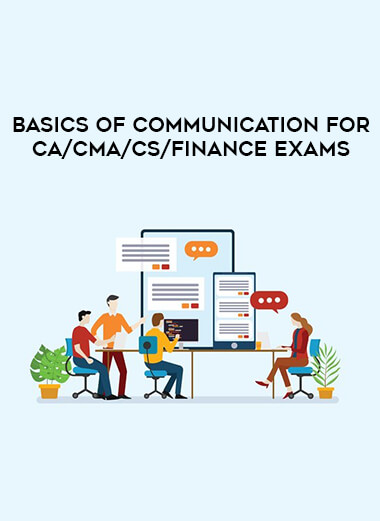 Salepage : Basics of Communication for CA/CMA/CS/Finance Exams

Hello and welcome to this course. Communication Fundamentals for CA/CMA/CS/Finance Exams
It is critical to communicate successfully both within and outside of your organization. Only then will you be able to attain your objectives.
Communication is essential for both you and your organization. Effective communication will strengthen workplace relationships, which will boost general morale and efficiency.
You will be able to by taking this course.
Explain the Communication Process
Recognize Communication Styles
Recognize and utilize various communication systems and networks
Recognize and solve communication difficulties
This course is designed for self-paced study. While listening to lectures, have a note pad nearby to jot down important topics.
Make a plan to finish the course because lifetime access may cause you to forget that you have enrolled in one.
Scroll down for demo lectures and see you as a student inside the course.