Bazi Essential Series – Bazi Five Structures by Joey Yap (Full Set 5 eBooks)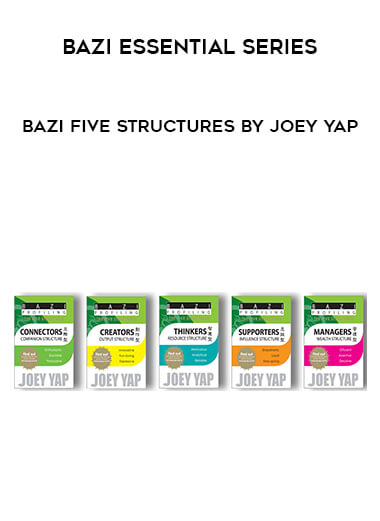 Salepage : Bazi Essential Series – Bazi Five Structures by Joey Yap (Full Set 5 eBooks)

Please kindly take note!!!
This is an Ebook, only softcopy of the ebook will email to you. NO hardcopy book will delivery out.
Payment and delivery:
Please kindly provide your EMAIL address in "message:" during checkout.
2.The PDF ebook link will be emailed to you after payment has been confirmed.
You can access the file(s) via google drive only. It will be available to you as long as google drive is active.
———————————-
BaZi Essentials Series – The Five Structure
Understand How You Approach the World
While your Day Master shows you who you are, your Structure tells you about your behaviour and attitude in relation to the world. Each book in this series focuses on one specific Structure, and provides ideal careers, job roles, and wealth paths for the Structure. In other words, these 5 guides will provide the blueprint to knowing why some people are the way they are, and what to do to help you deal with the varied and colourful characters in your life.
What You'll Learn:
Understand how you use BaZi in your daily life and how to navigate through the events and people in your world.
Determine your mode of operation in life and how you relate to your friends, family and your work
What to do to help you deal with person of certain Structure
Provide an idea of why people act the way they are
The books in BaZi Structures Set:
Managers – Wealth Structure
Creators – Output Structure
Connectors – Companion Structure
Thinkers – Resource Structure
Supporters – Influence Structure