Bazi – The Ten Gods – An Introduction to The Cornerstone of BaaZi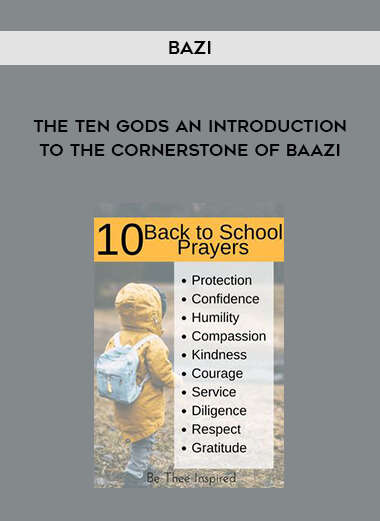 Salepage : Bazi – The Ten Gods – An Introduction to The Cornerstone of BaaZi

An Introduction to BaZi's Foundation
A deep and detailed study of the Ten Gods is required for anybody wishing to go beyond the beginning level of BaZi. The groundbreaking The Ten Gods provides a one-of-a-kind reference on this subject in ways that no Chinese or English reference book has tried before. This collection of information will be one of the most important sources of reference for advanced, intermediate, and even beginning students studying Destiny Analysis.
What You'll Discover
A comprehensive introduction to the notion of the Ten Gods.
Each of the Ten Gods' features and characteristics, as well as the stuff represented by each of them
Each of the Ten Gods is represented by both classical/traditional and contemporary interpretations and perspectives.
The essential fundamental ideas linked to the Ten Gods Analysis methodologies employing each of the Ten Gods Basic BaZi principles such as Favorable and Unfavorable Elements and Individual Elements Strength
Highlights from the Chapter
There are ten chapters in all.
An introduction to the meanings and connections of the Ten Gods.
The Destiny Code Building Blocks, Chapter Two
Basic principles are discussed, as well as a fast refresher of crucial concepts.
Third Chapter: The Output Stars
A extensive investigation of the Output Stars.
Fourth Chapter: The Wealth Stars
Wealth Star being evaluated for its basics, permutations and qualities.
The Influence Stars, Chapter 5
Improve your comprehension of The Influence Stars.
Sixth Chapter: The Resource Stars
Learn more about Resource Stars' qualities, characteristics, and attitudes.
Chapter Seven: The Companion Stars
A detailed examination of the star that determines who we truly are.