Bazi – Use simple Bazi concepts to solve problems by JY Wong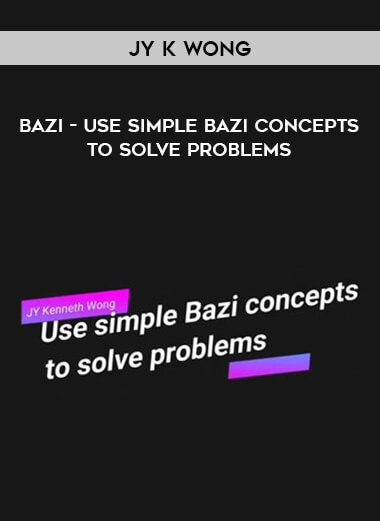 Salepage : Bazi – Use simple Bazi concepts to solve problems by JY Wong

How to solve problems using Bazi concepts WITHOUT reading your Bazi chart.
In times of uncertainty, regardless if it's due to the current health crisis or the looming economic crisis, many people are suffering and in a bad place. People need all the help they can get and they can tap into the essence of Bazi for clarity and decision making.
You don& need to be an expert at reading your chart in order to utilise the power of Bazi. All you need is the true understanding of Bazi concepts and start applying.