Be Practical: Dealing with Step 4 in Real Life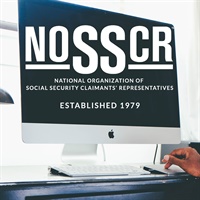 Salepage : Be Practical: Dealing with Step 4 in Real Life

Do you know how much common workplace items weigh? Neither does your client, yet the ALJ will often expect them to know how many pounds they can lift Come join us to learn practical skills to prepare for Step 4 well before the hearing. We will discuss key things to consider when filling out work history reports and preparing your client to testify. How do you steer the DDS analyst, and later the vocational expert, toward the most advantageous DOT title? What is the most advantageous DOT title? How do you fill out the work history report in a way that will set you up
for a finding that the prior work was a composite job? What's better, more detail or less detail? What's the best strategy for addressing the title of "supervisor?" By the end of this session you will be able to answer these questions, and more!
Kevin Kerr – is a partner in the law firm Schneider Kerr & Robichaux, a 15 attorney law firm located in Portland, Oregon that handles hearings and appeals throughout the Pacific Northwest. His firm practices almost exclusively in Social Security and has also recently begun handling VA claims. Kevin is licensed in Oregon and Washington, has been practicing Social Security for over 10 years, and has done over 3000 Administrative Law Judge hearings. He also handles appeals to the Appeals Council and has filed around 200 cases in Federal Court, in the Western District of Washington, Eastern District of Washington, District of Oregon, and the Ninth Circuit.
Sara Rose SmithRelated seminars and products: 1
Attorney
Schneider Kerr & Robichaux
Sara Rose Smith – is a partner in the law firm of Schneider Kerr & Robichaux. She is licensed to practice law in the State of Oregon. Ms. Smith originates from Charleston, South Carolina. She has been practicing Social Security law in the Pacific Northwest for about 5 years. She appreciates both the strategic aspect of vocational expert cross-examination and the opportunity it offers her to advocate for her clients.