Become an Algorithm Master & Create SuperFast Smooth Software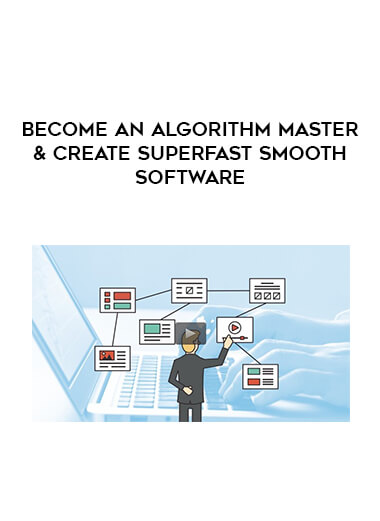 Salepage : Become an Algorithm Master & Create SuperFast Smooth Software

Learn How to Be a World-Class Programmer by Solving Algorithmic Mathematical Problems in Your Software Most Efficiently.
*If you are a professional engineer (specially Software Engineer)
*If you are a programmer or developer
*If you want to create software that is efficient and smooth.
*If you want to advance your programming career and make more money by creating fantastic programs.
*If you want to compete in local or international programming competitions, please contact us.
*If you're interested in math,
*If you want to astound your friends and family with your Extraordinary MATHEMATICAL SKILL,
*Alternatively, if you are afraid of mathematics.
*First and foremost, please review the Section and Chapter titles. If you look attentively, you can get the idea of the lectures. They are so focused that you will think you are listening to a novel. A voyage into the broad seas of mathematics. You can feel the Problems' tides, which are sometimes powerful and sometimes steady. You'll be astounded by the many Strategies for Solving Mathematical Problems as you are by the night sky.
*The intriguing issues that we will answer here are not complex mathematical problems; rather, these amazing problems will transport you to the paradise of mathematics and provide you with the heavenly bliss of problem solving. You don't even feel like you're completing a very difficult task. However, when you feel as if you are solving a tremendous mathematical issue, you have already learnt something spectacular that you may not have realized was so fantastic to learn.
*We'll see some fantastic visual animations that will inspire you and help you comprehend the subject more thoroughly and precisely. Because the animations are meticulously created in accordance with the numerous psychological truths regarding the human brain on Understanding and Memorizing.
*In addition, we shall explore illustrated interpretations of many interesting problems by solving them piece by piece.
*Ready-made Lecture Notes, consisting of lecture scripts, uses and applications of what we have learned in the lecture, Important Notes that must be Noticed or Memorized, and much more in each lecture, enrich and friendly the Course.