Benjamin Boxer – Building Software Products At Startups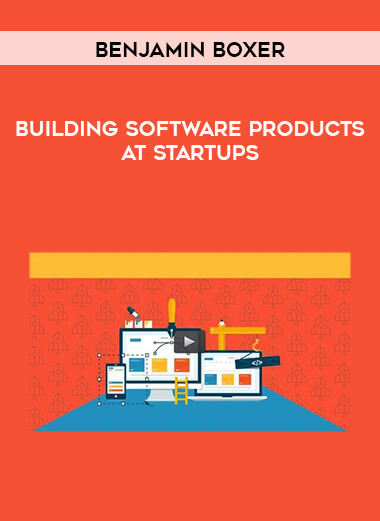 Salepage : Benjamin Boxer – Building Software Products At Startups
Author: Benjamin Boxer
This class is perfect for entrepreneurs and new product managers hoping to learn how to build world-class products
This course is for people looking to make a change and jump into one of the best career opportunities in technology. Product managers are some of the highest paid employees at technology companies, and it's a proven training ground for starting your own company.
You should take this course if you're looking to make a change or if you want to build your own product from scratch. By the end of the course, you'll have validated an idea and started working on the MVP of your product to test your assumptions.
During this course you'll hear from experts in product management, UX and design, engineering, and venture capital.
The course is structured as follows:
Introduction to product management and products
The tactics and exercises that can help you turn your dream product into a reality
Building products at companies and the processes that technology companies typically use to create awesome software
What are the requirements?
Nothing. Just come prepared to learn and share your ideas with the class.
Most of the class is a hands on experience iterating on a product idea, so come prepared with an idea on how to improve an existing idea or create something entirely new!
What am I going to get from this course?
Over 43 lectures and 3 hours of content!
Demonstrate an understanding of product management
Communicate and iterate on an idea with customer validation
Validate a product and figure out how to test the riskiest assumptions of a product
What is the target audience?
This course is meant for people looking to make a career change into product management or for first-time entrepreneurs hoping to learn the skills required to iterate and validate a new product idea. This course is not for people with prior product management experience.