Benson Yeo – Feng Shui – The Classic of The Book of Burial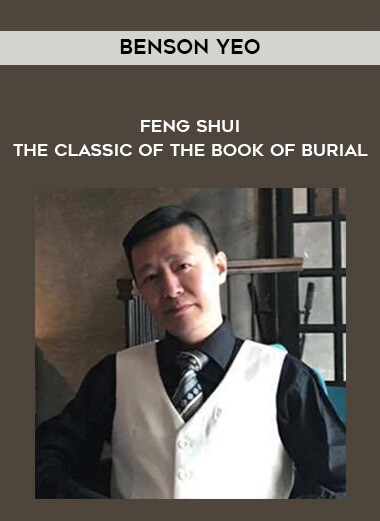 Salepage : Benson Yeo – Feng Shui – The Classic of The Book of Burial

Please kindly take note!!!
This is an Ebook, only softcopy of the ebook will email to you. NO hardcopy book will delivery out.
Payment and delivery:
Please kindly provide your EMAIL address in "message:" during checkout.
2.The PDF ebook link will email to you after payment has been confirmed.
You can access the file(s) via google drive only. It will be available to you as long as google drive is active.
———————————-
The Yin and Yang of Burial.
The Yin is for the dead
The Yang is for the living
Heaven is Heaven and Earth is earth! Don't mix and confuse Heaven and Earth! Every Earth carry a Heaven and Every Heaven contain an earth. when Heaven block Earth, the earth cannot be use! Earth support Heaven and if the Heaven can be "USE" Heaven and Earth door can be open!
Direction is for direction and location is for location! Don't mix location and direction! All locations have their own direction and all directions contain their own location! Direction cannot block location and location must know what direction!
Month is the syllabus of the governing house and door (because month represents our parent!), acting as a house. Heaven uses stem, Earth uses branches and Man uses hidden stem branches. The month is the reference point of all houses. Month is our environment, given to us when we are born! If the environment is good for us, we may find ourselves lucky most of the time!
Beside the month, there are other doors. The year, day and hour also serve as our doors of choice! See which door is opened to our opportunities, we can stay there and the opportunity will come! If you know where the opportunity is, open that door! It can be in the year, month, day and hour!
The hour in which we are born represents the end of our time (life expires), just like our tomb stone. (Man) will be the base to determine on the useful god so as to determine on the location of burial. There is a differentiation in terms of usage between (Heaven, Earth and Man) and we must understand each different usage!
Example: Heaven landscape, Heaven location and also Heaven facing! Heaven facing will certainly have Heaven water as well, as long as hour branches are usable, then good and bad can prove to be effective! Using Man may not prove effective at times, then use Earth (month) because of their season in command! As for landscape (branches), there is too much to differentiate because there are also many ways that can bring in fortune, even meeting with disaster varies, even people themselves, also have good and evil, can also turn into fortune and disaster. The scope cannot be limited because many people have already or maybe encounter or see it happen! Readers ought to understand it.
IF YOU CAN UNDERSTAND THE ABOVE MEANING, YOU WILL ALSO KNOW HOW TO DO IT FOR THE YANG FENG SHUI OF YOUR PROPERTIES!
The Book of Burial is for the English-educated readers.