Benson Yeo – Feng Shui – The Classic of The Book of Burial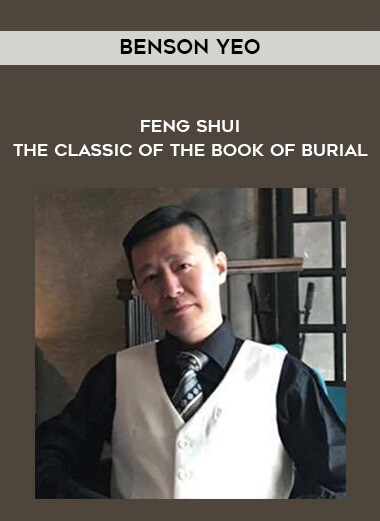 Salepage : Benson Yeo – Feng Shui – The Classic of The Book of Burial

Please take notice!!!
This is an Ebook, and only a softcopy will be emailed to you. NO HARDCOPY BOOKS WILL BE DELIVERED.
Payment and shipping:
Please provide your EMAIL address in the "message:" field during checkout.
2.After payment is verified, you will receive an email with a link to the PDF booklet.
You can only access the file(s) using Google Drive. You will have access to it as long as Google Drive is operational.
Burial's Yin and Yang.
The Yin represents the deceased.
The Yang is for those who are alive.
Heaven remains Heaven, and Earth remains Earth! Don't confound Heaven with Earth! Every Heaven contains an Earth, and every Earth contains a Heaven. When Heaven blocks Earth, it cannot be used! Earth supports Heaven, and if Heaven can be "USED," the gateway between Heaven and Earth may be opened!
Location is for location, and direction is for direction! Don't confuse location with direction! Every place has its own direction, and every direction has its own location! Location cannot be blocked by direction, and location must know which way!
Month is the ruling house and door syllabus (since month represents our mom! ), serving as a house. Heaven employs stems, Earth employs branches, and Man employs concealed stem branches. All houses utilize the month as a reference point. Month is our environment, which is bestowed with us at birth! If the atmosphere is favorable for us, we may be fortunate most of the time!
Aside from the month, there are additional options. Our doors of choice are also the year, day, and hour! See whatever door to our chances is opened; we may stay there and the opportunity will arrive! Open that door if you know where the opportunity is! It can be any year, month, day, or hour!
Our birth hour, like our tomb stone, marks the conclusion of our time (life ends). (Man) will be the foundation for determining the helpful deity and the site of burial. There is a distinction in use between (Heaven, Earth, and Man), and we must grasp each one!
For instance, Heaven landscape, Heaven location, and Heaven looking! Heaven facing will almost likely contain Heaven water, and as long as hour branches are functional, both good and evil can be beneficial! When using Man is ineffective, employ Earth (month) because of their season in command! There is too much to discriminate in terms of landscape (branches) since there are numerous methods to bring in fortune, even meeting with catastrophe varies, even individuals themselves, who have good and bad, may also transform into fortune and disaster. The breadth cannot be limited because many individuals have previously experienced, witnessed, or witnessed it! Readers should be able to grasp it.
IF YOU UNDERSTAND THE ABOVE MEANING, YOU WILL ALSO KNOW HOW TO DO IT FOR YOUR PROPERTY'S YANG FENG SHUI!
The Book of Burial is intended for readers who are fluent in English.