Bernardo Faria – Introduction To BJJ – An Overview of the Gentle Art for Beginners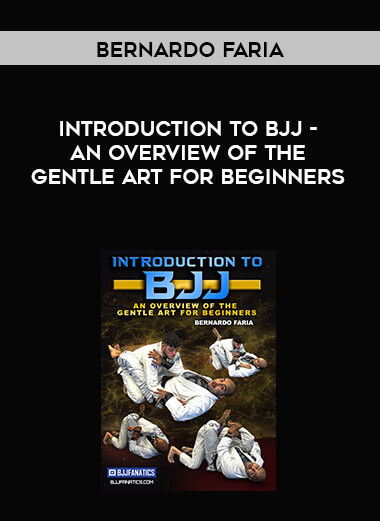 Salepage : Bernardo Faria – Introduction To BJJ – An Overview of the Gentle Art for Beginners
This four volume Video is going to answer EVERY SINGLE question a beginner to the world of BJJ is going to have. Bernardo Faria is going to explain the role of BJJ as a self defense martial art and how the sport aspect of BJJ works.
This five time world champion is going to break down every key and important position so that you begin to understand the terminology and strengthen what youre learning on the mats. Bernardo even explains the belt system and what the word OSS means!
This series will help you find the best school for you and your goals and help you understand how the general class structure of the BJJ class works. You will not have any surprises when you decide to get started! One of the most important discussions Bernardo Faria will share is how to transition and make Jiu-Jitsu a lifestyle instead of just another hobby.
Part 1:
Introduction
Brazilian Jiu Jitsu Self Defense
Brazilian Jiu Jitsu As A Sport
The Standing Part of Brazilian Jiu Jitsu
Guard
Guard Passing Side Control
Part 2:
Mount 
Back attack 
Submissions 
Escapes 
Bjj solo moves 
Backroll 
Frontroll 
Part 3:
Hip scape or shrimping
Bridge 
Technical stand up 
Sprawl
What is the meaning of bow and oss 
How to tie your belt and gi
Stripes belt system plus tips for Bjj practitioner
Part 4:
How to find the perfect Jiu Jitsu school for you 
How jiu jitsu class is normally structured
Rolling overview
Injuries in sport
Jiu jitsu life style 
Overview – Conclusion