Bernardo Faria – The Pressure Passing Encyclopedia (mp4)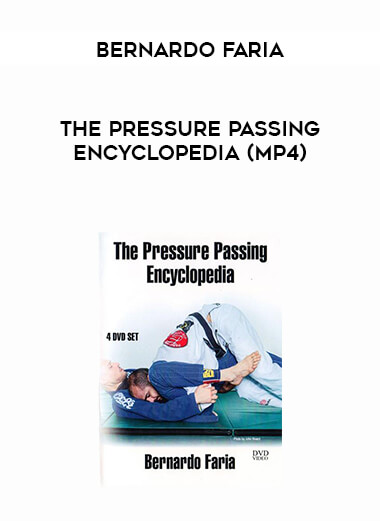 Salepage : Bernardo Faria – The Pressure Passing Encyclopedia (mp4)

This is the series must watch if you want to destroy "New School" Guards. There has never been a more comprehensive series on Pressure Passing. This series will improve your Jiu Jitsu skills and may even change the way you pass.
Bernardo Faria is a five-time World Black Belt Champion.
Bernardo is well-known for his under/over passing sequence.
He has successfully used his pressure passing method on athletes like as Leandro Lo, Roberto "Cyborg" Abreu, Erberth Santos, and others.
Bernardo's approach is simple to use and understand.
This pressure passing strategy demands NO flexibility, athleticism, strength, or talent; simply follow his lead.
Learn more to win more.