BJJ Mental Coach – Inner Discovery for Outer Success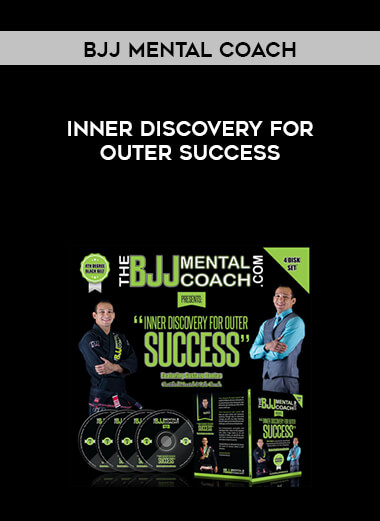 Salepage : BJJ Mental Coach – Inner Discovery for Outer Success

"Inner Discovery for Outer Success" is not a program that guarantees gold medals; in fact, it has nothing to do with winning or losing. This four-disc DVD package is a program that will help you understand what negative habits are preventing you from performing to your full potential and being your best self on the mat.
This is why it isn't about winning or losing. It's because we might have a great performance and yet lose the game because you made one small error. And, on occasion, we can win despite a horrible performance. This is one of the reasons why you should not focus on the tournament's outcome, which you cannot influence. You must concentrate on your preparation and performance. You will have a higher chance of reaching your desired goal if you do this.
This four-disc DVD package contains information on Fundamentals, Principles, and Techniques, as well as FIVE TIPS to assist you understand what is preventing you from attaining your greatest potential. You will develop clarity and conscious awareness via simple concepts with profound significance that will encourage you to overcome your own problems and be your best self on and off the mat with this unique combination of Mental Skills Training and Personal Development.