Brandon Hakim – Email Marketing- Build a Following and Make More Sales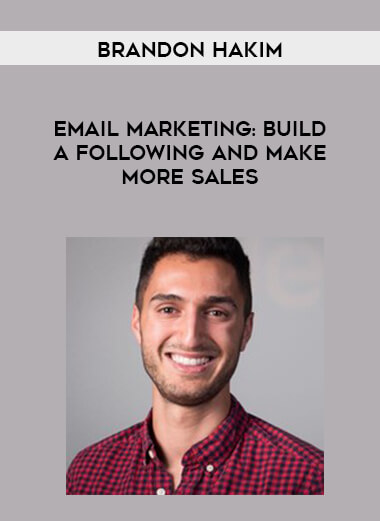 Salepage : Brandon Hakim – Email Marketing- Build a Following and Make More Sales

Learn the counter-intuitive principles you can use to build an email following and skyrocket your sales
* Lectures 43
We all want to build something BIG.
But if you're not building an email list and building a relationship with that list, you're without a doubt leaving followers, and money, on the table.
Why?
Because email is the most powerful marketing tool available to us today — so powerful even that Toby Fallsgraff who was Obama's 2012 email director gave a talk on "How the right email fundraising strategy helped win an election". That's not an understatement considering the fact that they raised over $690 million through email alone.
But you don't have to be running for office to use it's power. Whether you have a small restaurant, an online business or a non-profit, email marketing is your key to growth and success.
If you're looking for an in depth look at every aspect of email marketing, this isn't the course for you yet (because there are a lot of lectures yet to come). But if you want to learn the key principles to email success and how to get started, this is your course. Inside you'll learn:
The difference between BRAND BUILDING and DIRECT-RESPONSE MARKETING — and why you NEED direct response

Why email marketing is all about relationships (and not selling)

The V+F+I+SR Relationship Formula to build powerful relationships through email

How to set up your email marketing service and build your first list