Brian Tracy – Success Mastery Academy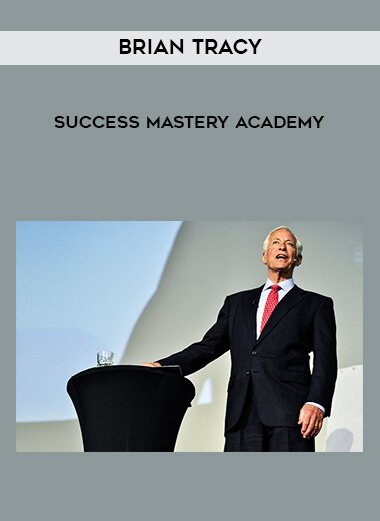 Salepage : Brian Tracy – Success Mastery Academy

Brian Tracy's Success Mastery Academy
Brian Tracy's two-day Success Mastery Academy was recorded live.
Brian presents over 1,000 ideas and tactics for achieving spectacular results in your professional and personal life.
This course is 16 hours of MP3 audio that covers two full days and sixteen modules.
It also includes a 97-page PDF worksheet to document every thought given.
CONTENTS OF THE SEMINAR:
Master Achievers' Characteristics
Peak Performance Management of Yourself and Others
How to Make Quantum Leaps in Your Business and Sales Career
Time Independence
Maximum Selling Techniques
Selling Persuasion, Negotiation, and Influence Skills Positioning, Perception, and Self-Image
Self-Motivation and Success
The Mysteries of Self-Direction
Personal Strategic Planning for Excellence
Goal Setting and Achievement
Communication is the master skill of strong relationships.
Developing Financial Independence
21 Characteristics of Self-Made Millionaires
The Critical Difference in Family and Business Leadership Success
Brian Tracy has spent over 20,000 hours researching and reading about personal and professional achievement. He has visited or worked in over 80 countries across six continents and is fluent in four languages. Throughout his career, he has worked as a consultant in executive development, sales, marketing, innovation, and personal success for over 1,500 firms.
"Achieve Peak Performance in Every Aspect of Your Life"