Brian Van Der Horst – Lab Profile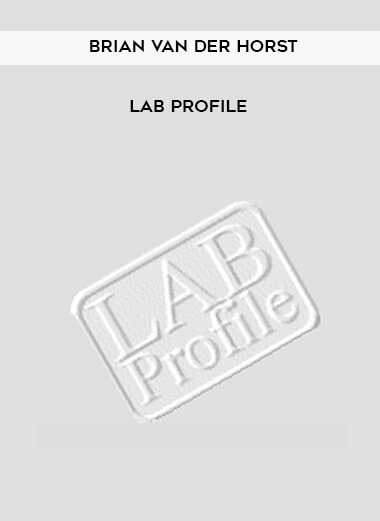 Salepage : Brian Van Der Horst – Lab Profile

Brian Van Der Horst has been a management and marketing consultant, as well as a journalist, for over 25 years. He has previously worked.
20 years of experience as a trainer and company owner, author of over 1000 articles and two books.
Apple Computers, Sodexho, Castorama, Thomson Electronics, Laboratoires Glaxo, and Michelin are among the clients.
He was in charge of twelve Rolling Stones gigs. He was an oceanologist before beginning his NLP studies.
During one of J.-Y. Cousteau's trips.
LAB description
It was a four-day conference conducted in Moscow in May. (in English with translation into Russian).
Cognitive science underpins the LAB Profile. It arose through research metaprograms carried out by a group of persons who
When it was situated in San Francisco, it established the International Training Center for NLP (around 1978). This group consisted of
Leslie Cameron, Brian van der Horst, and certain institute students, including Ross Steward and Rodger Bailey.
The LAB profile is an effective instrument for personnel evaluation, strategic consultancy, and market research.
The notion of NLP metaprograms underpins the LAB profile. Having a LAB profile of a person or target group is like having a tool.
to include them and establish communication that will result in coherence and responsiveness of these individuals or groups
toward your company's objectives
The seminar's table of contents
# LAB Profile # Exercise in Criteria Definition (part 1)
# Exercise in Criteria Definition (part 2)
# Motivation Direction # QA # Comparison Focus Exercise # Exercise Feedback # Leaders Values # Similarity? Deffierence metaprogram # Metaprogram discussions
# Sell the Eiffel Tower Demonstration
# Persuasion Techniques (part 1)
# Persuasion Techniques (part 2)
# LAB Discussions (part 1)
# LAB Discussions (part 2)
# Influencing Factors
# Working Characteristics (part 1)
# Working Characteristics (part 2)