Bruce Baumgartner HYW Wrestling Technique from the Feet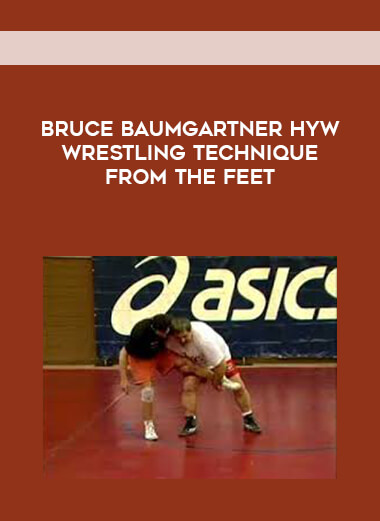 Salepage : Bruce Baumgartner HYW Wrestling Technique from the Feet

Features & Benefits
Learn to get in a position to dominate

Techniques to score easily from an underhook position

Attack your opponent without going to your knees
with Bruce Baumgartner,
former Olympic, World and NCAA Champion;
member of the USA Wrestling Hall of Fame ('02);
1995 Sullivan Award winner
Arguably the greatest heavyweight wrestler in U.S. history, Bruce Baumgartner demonstrates how to be a dominant wrestler from your feet. He begins with a brief discussion on his keys to being a great wrestler. He hits on the importance of wrestling to your style, proper technique to attacking, controlling your opponent and more. The bulk of the wrestling DVD is dedicated to attacks off an underhook – a favorite position for Baumgartner. He concentrates on a series of finishes from the pass-by, pulling the opponent into you, pulling him down to the mat and the knee tap. Techniques covered include high crotch, front headlock, foot sweep step behind and more. Also included in his presentation are how to get an underhook, attacking and controlling the leg without going to a knee, single-leg finishes and sprawling. These wrestling techniques work for all styles of heavyweights at any level. Let Bruce Baumgartner help you put your heavyweights in position to dominate.
59 minutes. 2007.