Bryan Zimmerman – The Video Slayer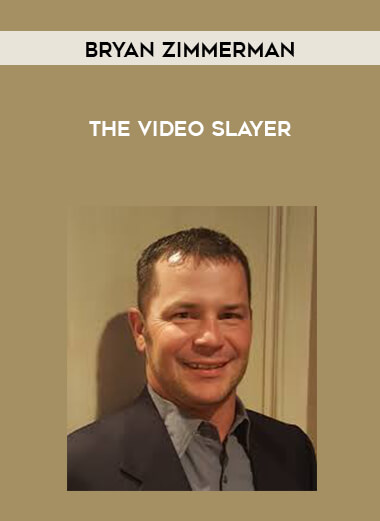 Salepage : Bryan Zimmerman – The Video Slayer

The Video Slayer training program was designed to be an "All Inclusive" WEB video training course, NOT a Hollywood production course. What that means to you is that you will NOT be inundated with technical terms and other crap you don't need or understand!
Most of the "Other" video training programs you'll find (both online AND offline) are loaded with technical jargon and "fluff". We scrapped the crap and ONLY gave you what you need to know for "web video" which is very different from what you'd need to know for movies or television.
We've done our best to include extensive training on ALL types of web video from the most basic all the way through to advanced. We hold NOTHING back in The Video Slayer training, we give you step-by-step video instructions as well as MP3 audio files that you can download and listen to, plus PDF documents packed full of resources.
We've included many different types of video templates for you to customize and use any way you wish, sample video clips, ALL of Bertram's TOP SECRET formula's and some very high quality, special "Unannounced Bonus" material that could easily be sold as stand-alone products!