CAD Gorilla – Autodesk AutoCAD-Inventor – Revit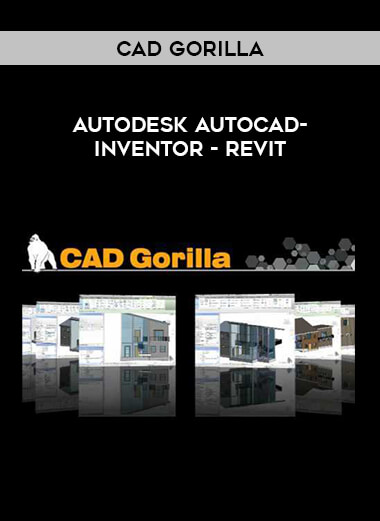 Salepage : CAD Gorilla – Autodesk AutoCAD-Inventor – Revit

Description: Anyone can work with Autodesk products! Even a gorilla. Don't believe me? Then the courses from CAD Gorilla will prove it to you!
Six courses from scratch will help you quickly master the intricacies of communicating with AutoCAD, Inventor and Revit Architecture products with specific examples. The material is eminently accessible, sample files are included with the course, and the voices of Sean Bryant and Mariv Herington will never give you a chance to fall asleep. After these courses, you will be able to draw your dream house in Revit Architecture and an armchair in Inventor.
Still not familiar with AutoCAD, Inventor or Revit? Don't be a gorilla – download courses from CAD Gorilla!