Chinese Soaring Crane Qigong Smaller File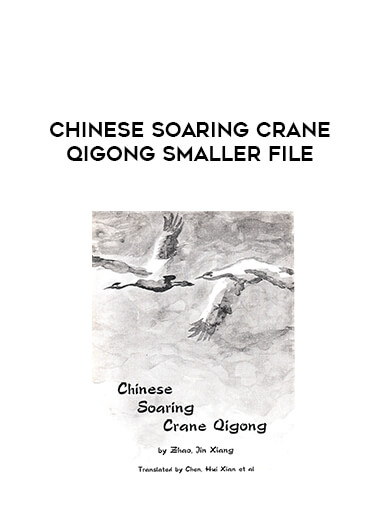 Salepage : Chinese Soaring Crane Qigong Smaller File
Brief History of China Soaring Crane Qigong
"Qigong" means breathing exercise has been developed to a sophisticated level and practice by the Chinese during the past 4000 years.
The chinese word "Qi" literally means breath, energy or air.
Today, there are many forms of Qigong available, Soaring Crane Qigong became one of the popular forms in China as well as in Europe, America and South East Asia with millions of people practicing.
It was developed and introduced to people all over the world in 1979 by Master Zhao Jin Xiang.
Master Zhao developed Soaring Crane Qigong as a means of creating the benefits of qigong available to many people in a form that is easy to learn and bring noticeable results in a short period of time.
Senior Master Tan Cheng Hak and Senior Master Wang Tai Tong conducting a mass Qigong exercise at Hong Kah Community Centre.
The Spirit of China Soaring Crane Qigong
It is imitating the movements of the red headed crane (Her Xiang), their graceful movement with characteristics considered worthy of emulation predates and influences in the development of Soaring Crane Qigong.
The Five Routines
"Gathering Qi from the Six Directions" (North, South, East, West, Heavens & Earth) (Liu Fang He Her)

"Penetrating or becoming a channel between Heavens and Earth" (Zhu Di Ton Tian)

"Crane's head Carrying Qi through Governor Vessel (Du Mai) and Conception Vessel (Ren Mai) (He Shou Tong Guan)

"Crane touching water" (Xiang Her Dian Shui)

"Mingling with the source of all Qi" (Hun Yuan Gui Yi)