Christine Maisel Oscar Viana – Create a Custom Web Design Mockup From Scratch in Photoshop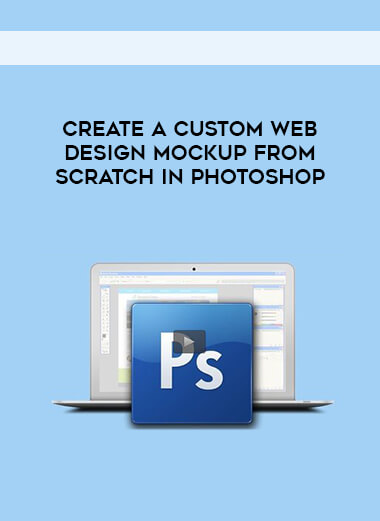 Salepage : Christine Maisel Oscar Viana – Create a Custom Web Design Mockup From Scratch in Photoshop

Watch over our shoulder as we show you step-by-step how to create a custom webpage design using Photoshop.
If you have ever wanted to create a custom design for your own website or for a client, this course will take you from complete beginner to a pro on how to design custom mock-ups using Photoshop. By the end of this course you will know:
All the essential tools in Photoshop you will need to create a design
The best size and resolution to work with
How to use essential design Photoshop functions including layers, history, groups, grids and zoom
Create each section of a webpage including the header, body, sidebar and footer
Knowing how to create a design from scratch is important and such an amazing skill to have but we want to make sure you are set-up to succeed. That's why in this course we also share:
How to find inspiration for your design
Which elements you should include in your design
Resources you can use for your designs
Where to get free images and symbols you can use in your design
We encourage you to take action as you go through this course. So open up Photoshop as you go through the course and complete each step so by the end of this course you will have your completed web design mock-up you can use.
This is your opportunity to begin creating custom websites so don't delay getting started. You'll find your instructors inside this course answering questions and providing feedback so you have the help you need as you master Photoshop and web design mock-ups.
What are the requirements?
Photoshop version CS or above is preferred for this course
A basic knowledge of Photoshop is helpful but not required
What am I going to get from this course?
Over 45 lectures and 2.5 hours of content!
Create a web design mockup from scratch
Create beautifully designed website mockups in Photoshop
Have a thorough understanding of Photoshop including all tools and elements needed to create a successful web design mockup
Understand the best sizes and resolutions to use for a web design mockup
How to set-up a web design mockup that can be successfully coded by a programmer
Understand the key elements that make up a successful design
How to design each section of a website (header, footer, body and sidebar) step-by-step