Cisco CCIE Security Written practice Test Certification 2021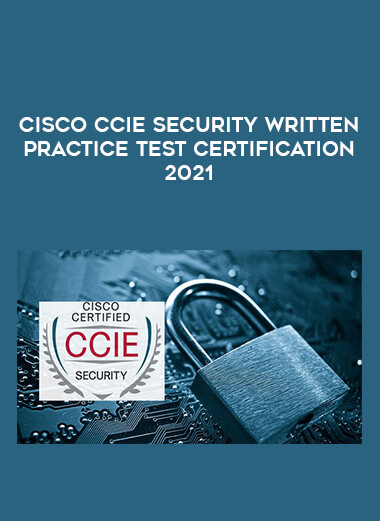 Salepage : Cisco CCIE Security Written practice Test Certification 2021

Cybersecurity remains one of the most critical fields in the IT industry, with a growing need for capable, security professionals. Cisco's CCIE Security Certification provides you with the knowledge and skills you need to successfully implement cybersecurity services within any industry.
Cisco's CCIE Security Certification demonstrates the owner's ability to navigate complex security solutions and technologies. As software and networking become more interconnected by the day, it's increasingly important that modern security professionals have a well-rounded understanding of overlapping strategies.
What is Cisco CCIE Security Certification?
The new CCIE Security certification has been redesigned to take advantage of the skills acquired at the CCNP version 2020 level.
The certification covers core technology areas and validates your end-to-end skills in complex security technologies and solutions, from planning and design to operations and optimization.
What are the prerequisites for obtaining the CCIE Security?
The CCNP Security designation is no longer a requirement, but ideally candidates will have five to seven years of experience designing, deploying, operating and optimizing security technologies and solutions.
What are the required exams and recommended training to earn Cisco Expert Security certification?
To earn Cisco CCIE Security certification, you must pass two exams:
The SCOR qualifying exam focuses on your knowledge of security infrastructure, including network security, cloud security, content security, endpoint protection and detection, network access secure, visibility and enforcement.