Click And Drag Graphics – Photoshop Templates For Business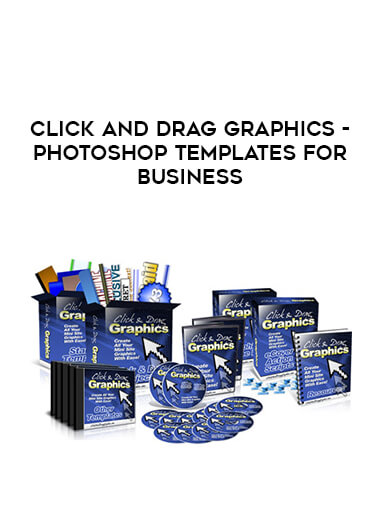 Salepage : Click And Drag Graphics – Photoshop Templates For Business

This package contains almost everything you need to produce professional graphics on your own. This program may be used by anybody, from a total novice to a seasoned pro. All of these components work together to form a unified?click and drag? system. So you basically have to click and drag your way to great-looking online graphics.
I've never seen a more comprehensive design kit available online. There is simply nothing else like it.
This package includes simple, step-by-step screen capture video lessons. Everything is explained in layman's terms, so even if you're a total rookie, you'll be able to get started right away.
There are also some advanced lessons for individuals with greater design expertise. Author has been developing small site and eCover designs for over 3 years and has learned a lot of things that even design professionals will find beneficial.
* Photoshop 6, 7, CS, CS2, CS3, CS4 are required.
* Compatible with both PC and Mac.