Commitment Blueprint
Product Include : 6 DVDs – Mp4

Product Size : 7.7 GB

Delivery : Digital Download Immediately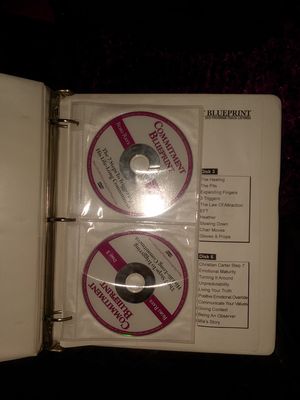 Ron Raye – Commitment Blueprint
When my boyfriend told me "he wasn't ready" for marriage, I thought my life was over Time after time I'd met and dated great men, but at that critical period when we were about to move forward to a true commitment, things would fall apart.
I started to think that men just won't commit. That they just didn't have the commitment gene.
But then I figured out something incredible – that I could absolutely inspire that "forever feeling" in a man. That I could be the person in the relationship deciding whether or not I was satisfied, rather than waiting for him to "come around."
That's why I'm here. I don't want you to have to go through all the pain that I went through. I've spent several years studying men and what brings couples to loving, committed relationships. And I've developed a simple plan you can follow to inspire your man to commit to you now and forever, and WANT lifelong happiness with you… more than anything else in his life.
How I Almost Ruined My Chances Of Getting the Proposal I Wanted
I'll tell you something funny…
When I first met my husband, I didn't even like him. It's only because he pursued me, pampered me and treated me like a queen that I gave him the time of day. Then, as I started to realize how safe and loved I felt, I developed powerful feelings for him.
When my roommate moved out and he suggested that he move in, I said yes, but told him from the very beginning that I wanted to get married and have children. He assured me that he had the same intention, and that we'd be engaged by the New Year. So he moved in. We got along, had fun, and I started thinking about weddings, and when and how he'd propose to me. Only he didn't.
Instead of celebrating with a proposal when the ball dropped in Times Square, I got the "speech" about how he "wasn't ready." That he needed more time, and if I really cared about him I'd give him some space.
I was stunned – he'd worked SO HARD to get me.
It felt like the floor had dropped out from below me. I'd gotten myself into not just an EMOTIONAL bind, but a PHYSICAL one. He was not only my boyfriend – but also my roommate – and I couldn't afford to stay in my apartment without him.
I felt totally, completely, utterly TRAPPED. And I didn't have a clue how to get myself out of this mess and into the married life I was desperate for.
It was so uncomfortable that first week – I just knew I was driving him away, even though I wasn't bringing up the subject of "commitment." And that's when I realized… I'd been making some serious mistakes. Mistakes many women make, and I needed to do something about it. Fast.
Readmore: Ron Raye