CompTIA PenTest+ : Practice Tests for CompTIA PenTest+Exams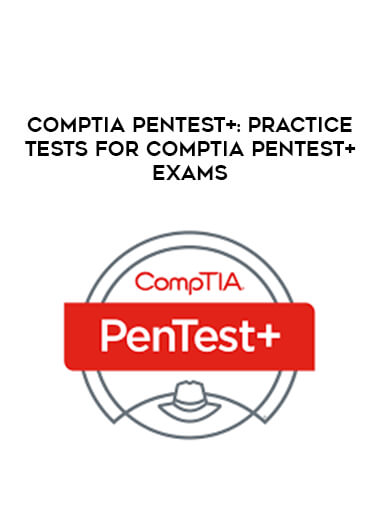 Salepage : CompTIA PenTest+ : Practice Tests for CompTIA PenTest+Exams

CompTIA PenTest+ assesses important cybersecurity strategy.
In addition to safe practices, cybersecurity pros must understand attack strategy. CompTIA Cybersecurity Analyst (CySA+) tests defensive skills, while CompTIA PenTest+ encourages IT pros to think offensively. The best security experts use both perspectives to defend against vulnerabilities. Thinking in the mindset of a penetration tester and a hacker helps companies uncover blind spots.
The CompTIA PenTest+ certification verifies that successful candidates have the knowledge and skills required to plan and scope an assessment, understand legal and compliance requirements, perform vulnerability scanning and penetration testing, analyze data, and effectively report and communicate results.
CompTIA PenTest+ is for cybersecurity professionals tasked with penetration testing and vulnerability management.
CompTIA PenTest+ is the only penetration testing exam taken at a Pearson VUE testing center with both hands-on, performance-based questions and multiple-choice, to ensure each candidate possesses the skills, knowledge, and ability to perform tasks on systems. PenTest+ exam also includes management skills used to plan, scope, and manage weaknesses, not just exploit them.
PenTest+ is unique because our certification requires a candidate to demonstrate the hands-on ability and knowledge to test devices in new environments such as the cloud and mobile, in addition to traditional desktops and servers.
The following topics are just a few of those covered by CompTIA PenTest+:
Planning and scoping
Information gathering and vulnerability identification
Attacks and exploits
Penetration testing tools
Reporting and communication