Costas Peppas – Reputation E-Class + Rep Mogul Course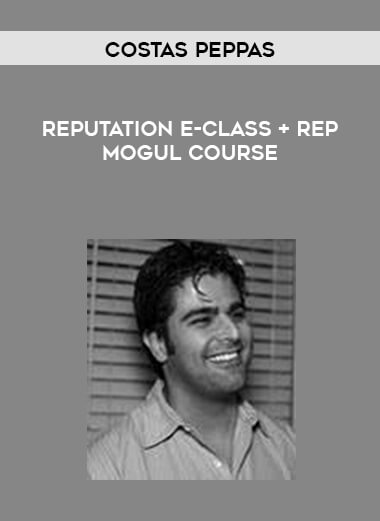 Salepage : Costas Peppas – Reputation E-Class + Rep Mogul Course

Our Introductory Course Rep Training is designed for newly elected course reps who have not previously attended training. It aims to boost their confidence in their role, as being a course rep for the first time can be intimidating.
2020-21 Online Introductory CRT
Due to the ongoing COVID-19 crisis, this year's introductory CRT has been created in an online format and is divided into two parts:
Part one of an introductory CRT
Rise 360 was used to create the self-study module, which will be hosted on institutions' own learning platforms for reps to complete before attending part two. The module should take about 90 minutes to complete and is intended to assist new course reps in the following ways:
To gain an understanding of the role of the course rep and the work involved.
To identify skills and methodologies that will assist them in effectively performing the course rep role.
Identify communication strategies with students in order to listen to classmates' perspectives on their learning experience.
To learn techniques for effective communication with staff in order to improve the overall quality of the learning experience for the class.
Part two of the introductory CRT
This bookable portion of the training will be delivered via Zoom by sparqs' trainers to 10-20 delegates and will last 90 minutes. It is intended to assist reps in the following ways:
To refresh one's understanding of the role of the course rep and the work involved.
To talk about the Student Learning Experience and how reps can use it in their roles as reps.
To put some of the skills that will help reps work more effectively into practice.
To comprehend the assistance and resources available to representatives.
The presentation is available for download below. If you are having trouble downloading it (this may be due to the type of browser you are using), please contact us to request it via email.
sparqs' introduction to CRT presentation
How to Schedule Your "Part Two" Training Sessions
Please read our new guidance on booking sparqs Course Rep Training before booking training, as the process for booking sessions, registering reps, and delivering the training itself has all changed.
The booking process will begin on Monday, August 17, 2020.
Training delivery will be available beginning Monday, September 14, 2020.
Sessions should have a minimum of ten and a maximum of twenty participants.
Each session will last approximately 90 minutes and will be delivered by two sparqs Associate Trainers via Zoom.
Institutions will have installed the part-one self-study module on their VLE and made it available for representatives to complete before attending a part-two session.
Booking forms should be submitted to [email protected] at least three weeks before the requested training dates.
Please see our Privacy Statement for more information on how we collect and use your personal information.
Our Course Rep Training is delivered by a team of Associate Trainers who have recently been trained to deliver this year's training online.
Queries
If you have any questions about the Course Rep Training booking process or how we can assist you in delivering training at your institution, please contact Nicola McIntosh, Business Manager, at 07785 626159 or [email protected]
Any questions about the training's content should be directed to Justin Walker, Development Consultant, at 07880 192722 or [email protected]