Delivery : Digital Download Immediately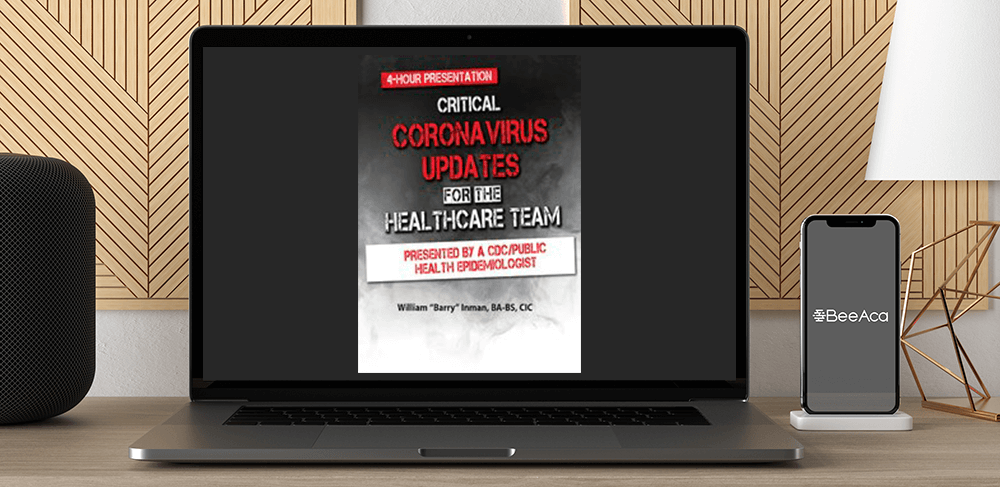 Salepage : William Barry Inman – Critical Coronavirus Updates for the Healthcare Team: Presented by a CDC/Public Health Epidemiologist
Archive : William Barry Inman – Critical Coronavirus Updates for the Healthcare Team: Presented by a CDC/Public Health Epidemiologist
Course Download Size :
Faculty:

William Barry Inman

Duration:

Approx. 4 Hours

Copyright:

Apr 09, 2021
Description
For those of us in healthcare, this past year has been very challenging. We were thrust in to treating a virus that we knew little about. At first.
As time has continued, we have become more skillful at treating patients suffering the consequences of COVID-19. At incredible speed and efficiency, we also now have access to two highly effective vaccines to prevent the virus that causes COVID-19. Because of how quickly new research and new findings are being released related to the vaccines and COVID-19 in general, there are plenty of questions that exist. Questions from patients certainly. And questions for those of us on the frontlines as well.
Watch me, Barry Inman, a CDC/Public Health Epidemiologist, for a 4 hour presentation that will tackle what you must know today. I will synthesize the growing body of evidence and guidelines so that you also have a greater confidence and authority. Let's continue to learn from one another. To be our best. So that we can give our best to the patients we see. There is so much hope on the horizon!
William "Barry" Inman, BA-BS, CIC and the PESI Healthcare Team
Outline
Risk Factors for COVID-19 and Influenza
Contact with known case of COVID-19
Real risks for healthcare workers
Do not come to work ill-no excuse!!
65 years of age or older
Co-morbidities
Re-admission rates: What is going wrong?
The overlap with our typical influenza season
Testing for COVID and Influenza
Antigen vs PCR
Antibody testing
Critical Infection Control Standards – Keep Your Patients, Yourself and Your Family Safe
Influenza –like precautions
Disinfecting and isolation
Personnel protective equipment – Use and re-use guidelines
Travel
Travel time may be extended
Is it safe to travel?
Precautions
Testing before air travel
Vaccine
Cruise ships-when or if?
Disinfections
Does the environment play a major role in transmission?
Lipid vs nonlipid microorganisms
Appropriate disinfectants
Transmission of COVID-19
Days vs. weeks
Asymptomatic and pre-symptomatic
Antibody testing and immunity
Reinfection possibilities
Prevention from Infection for Healthcare Workers
Social distancing at work
Lunch and social distancing
DON and Duff PPEs
Masks: N-95 vs. Surgical
Handwashing
Keep hands from face
Being well vaccinated-not just COVID vaccine!
Possible COVID-19 Treatment and Vaccines
Remdesvir
Lopinavir/Ritonavir
Casirivimab and Imdevimab
Antibody infusion – Bamlanivimab
Treatments for Influenza and Vaccines
Oseltamivir
Zanamivir
Baloxavir
Peramivir
Egg based vs recombinant or cell culture vaccine
Vaccine Influenza COVID-19
Associated vector and mRNA types
Other vaccines platforms
Side effects
Strategies to Overcome Vaccine Hesitancy
Science vs fiction
Be truthful about possible side effects
Herd immunity
I've had COVID-19, should I get the vaccine?
Will the COVID-19 vaccine be needed annually
Faculty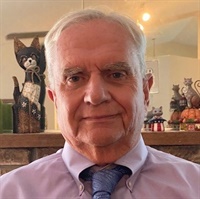 William Barry Inman, BA-BS, CIC Related seminars and products:

6
William "Barry" Inman, BA-BS, CIC, has 31 years of experience as an epidemiologist. He works for the Brevard County Health Department in Merritt Island, Florida. He is responsible for the development and implementation of surveillance and investigation of all communicable diseases. Additionally, he is a faculty member for Brevard Community College and the University of Central Florida teaching classes on infection control. Barry has completed advanced training in bio-terrorism through the Department of Health in Florida, Center for Disease Control and Prevention, and the United States Army Institute of Research for Infectious Diseases. Barry has also received training in various communicable diseases and disease outbreak investigations.
Because of his extensive experience and education, he has assisted the CDC and Quarantine Service with the investigation of outbreaks on cruise ships for legionella, rubella, measles, norovirus and MRSA. He has done communicable disease investigations in long-term care facilities, hospitals, cruise ships, nursing homes and day-care facilities. Barry has developed infection control programs for hospitals, long-term care facilities, rehab centers, health departments and others. After Hurricane Katrina, he was part of the CDC team that developed an epidemiology/surveillance program for disaster response.
Barry has won numerous awards over the years, including the National Association of County and Community Health Organizations (NACCHO) award for Cruise Ship Investigation and Mitigation of measles, varicella, and rubella. He also won a NACCHO award for "Super Hands", a hand washing video developed for the control of communicable diseases. Barry also writes a quarterly article for the AMA Journal on various infectious diseases.
Speaker Disclosures: 
Financial: William B. Inman has an employment relationship with Brevard County Health Department. He receives a speaking honorarium from PESI, Inc.
Nonfinancial: William B. Inman has no relevant nonfinancial relationship to disclose.
Readmore: William Barry Inman