Dan Faggella – Becoming A Giant Killer 2.0 1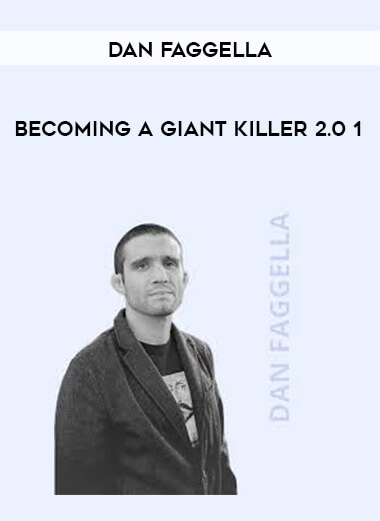 Salepage : Dan Faggella – Becoming A Giant Killer 2.0 1
Overview of Course
Dan new course Giant Killer (GK) 2.0 shows off the techniques that have helped make him one of the foremost experts in lightweight Brazilian Jiu Jitsu. As we all know, Dan weighs in at less than 130 pounds and has made a name for himself by doing well in the absolute divisions of tournaments.
In the GK 2.0 DVD set you will get to see some great techniques for taking the back from guard, half guard and many other positions. He also runs through finishing the fight with some devastating leg locks and front chokes (see below for more info on techniques). But the best thing is the fact that watching the videos is practically like stepping into the shoes of one of Dan's students who pay him over $250 per hour for private lessons. Many of the videos are filmed directly during his group and private classes.
On top of this, the course also includes a new "Black Belt Cheat Sheet" which is a training enhancer three years in the making. It was developed through interviews and the study of Black Belt World Champions and is a great source to improve training and to help in competitions. For example, it contains training tips from Robson Moura, Marcelo Garcia, the Mendes Brothers, Jeff Glover, Augusto "Tanquinho" Mendes etc.
Dan Faggella is an IBJJF No Gi Pan Am champion at Brown Belt (2011). He is also an IBJJF Pan Am bronze medalist (2009), IBJJF No Gi Pan Am silver medalist, and he has won numerous expert and absolute division victories at NAGA and Grappler's Quest tournaments.
He trains under Abu Dhabi World Submission Grappling champion Alexandre "Soca" Freitas, who was crowned most technical fighter after he won gold in 1998. As an instructor, Dan is an academy owner and he runs the BJJ program at Black Diamond MMA. He is also the only Ivy League Master's Graduate to have focused his master's thesis (at UPENN) on Brazilian Jiu Jitsu Skill Development.
Dan is best known for his "Dan Faggella vs The Giant" match on YouTube, where he taps out a 240-pound Division-1 wrestler in 12 seconds. You can find that video at http://www.youtube.com/watch?v=rBdTZC3FkXg. Dan also has thousands of followers who have joined his membership programs from around the world as he is one of the world's most respected authors and teachers of Brazilian Jiu Jitsu for smaller or less athletic grapplers. 
Enjoy!