Daz3D Daisy 8 Pro Bundle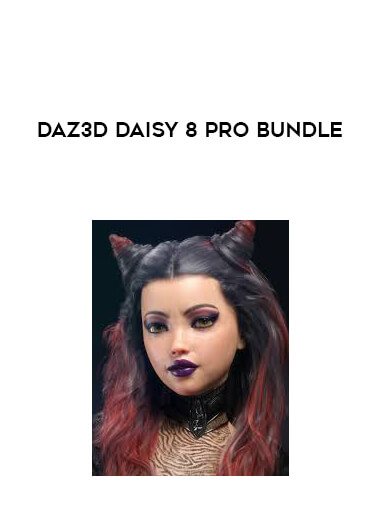 Salepage : Daz3D Daisy 8 Pro Bundle
Details
She is known as a trickster, a mystery, a keeper of curses, and a warden of shadowy paths. Her presence causes the hair on the back of your neck to raise, and her name strikes fear into the hearts of most mortals… behold Daisy 8!
Daisy may have once been a faerie who danced in light filled glades, but that was long ago. Now she spends her time in more shadowy groves practicing dark spells, and with the Pro Bundle, you get everything you need for your enchanted scenes.
The Daisy 8 Pro Bundle comes with additional characters Hala HD and Fi, four incredible Outfits, two Hairs (Pixie and Peony), two Pose packs and a bonus Expressions pack to get up to whatever mischief you have in mind for this fantastic(al) new character.
Daisy is ready for your fairy, fae, forest, woodland, or magical renders — get Daisy 8 today!
Key advancements with the Genesis 8-based Daisy 8 include:
Backward Compatibility (Read More)
Ultimate Content Compatibility (Read More)
Improved Expression Capabilities (Read More)
Updated Eye Technology (Read More)
Enhanced Finger/Toenails (Read More)
Muscle contraction added (Read More)
Default Pose Change: (Read More)
More Realistic Bending: (Read More)
Better Shoe Fit: (Read More)
Easy Shape Migration: (Read More)
Skin Material Advancements: (Read More)
For additional savings, check out Daisy 8 Starter Bundle and Daisy 8 Pro Bundle.
What is Genesis 8? Click here to find out more.
Daisy 8 measurements courtesy of Measure Metrics for Daz Studio:
– Height: 5′ 5″ (165.2 cm)