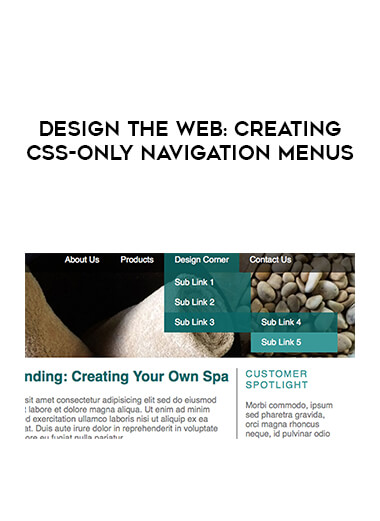 Salepage : Design the Web – Creating CSS-Only Navigation Menus

What could be the simplest form of navigation on a web page? If a horizontal responsive navigation menu popped in your mind after reading that question, that's exactly what you're gonna learn to create in this post.
Long gone are the days when people used to build web layouts and navigation with HTML tables. Today you can easily make stuff semantically sane, prettier, and adaptive to different screen sizes.
We all know that simple and easy navigation is one of the most important parts of a web layout. Let's take a look at the most commonly practiced technique to design a simple navigation menu. I assume you already have the basic idea of using HTML and CSS.