Detachment – Learn How to Find Peace of Mind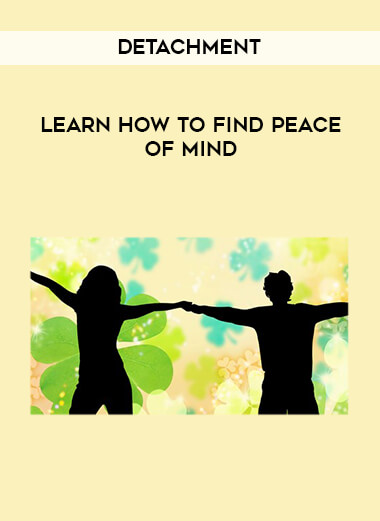 Salepage : Detachment – Learn How to Find Peace of Mind

Is your life centered on your loved one's addiction? Are you ready to turn your attention inward? Detachment 101 is intended to raise awareness of your codependent tendencies and give techniques to help you begin emotionally distancing yourself from the addict in your life.
Starting to take care of yourself is the best approach to help the addict in your life. What is the most difficult aspect of self-care? Starting out. As codependents, we are programmed to believe that it is our responsibility to be the caregiver, the fixer, and the protector.
However, by being all of these things, we lose sight of our fundamental mission. Detachment may be overpowering and frightening. This course is designed to help you get started on your transformative path.
We will begin the course by discussing common codependent behaviors, allowing the learner to develop some self-awareness about where they are presently. We will next go through a few key detachment strategies, such as self-reflection and care, effective communication and boundaries, and letting go of control.
The course will conclude with a customised action plan for students to follow in order to more successfully execute the techniques and procedures.
We will discuss:
Codependency traits
Self-awareness
Effective Journaling Instruments
Boundaries for effective communication
And a lot more…