DIY Website Design Bootcamp: WordPress Elementor Plugin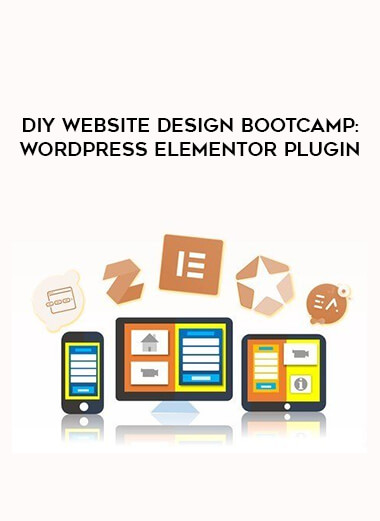 Salepage : DIY Website Design Bootcamp: WordPress Elementor Plugin

This is a Website Design Boot-Camp that includes hands-on and rigorous training to assist you in creating great web pages from scratch using the Elementor Plugin (Free Version).
Elementor is a WordPress plugin that allows you to easily show and alter your website using drag and drop (editing method). Aside from that, one of the most useful features is the ability to optimize web pages in various view modes (different screen sizes). In other words, your website will be adaptable and optimized for use on desktop, tablet, and mobile devices.
You will learn how to construct a mobile-friendly and responsive website, which will include:
just one (1) home page
There are two (2) subpages (professional & social)
one (1) additional home page style (bonus)
These pages may be connected together to create a fantastic website. And I'll provide you these page templates for free, which you can import right into your WordPress platform.
This course will also teach you how to use additional free add-on WordPress plugins to improve your website's performance, efficacy, conversions, and capacity to generate indirect sales!
The ultimate goal of a website is to establish connection with visitors and generate revenues. My course will undoubtedly assist you in accomplishing this goal by utilizing all free and readily available marketing methods like as popups, sticky promotion, banners, contract form (with button trigger), and so on.
So, take a short look at the course format below; there are free samples you may watch to learn more about the hands-on and practical training.
If you're interested, sign up for my course and I'll see you inside.
P.S.
All recommended plugins are free to use; my goal is to educate students how to develop beautiful and professional websites for free!