Doc Eason – Bar Magic Vol 2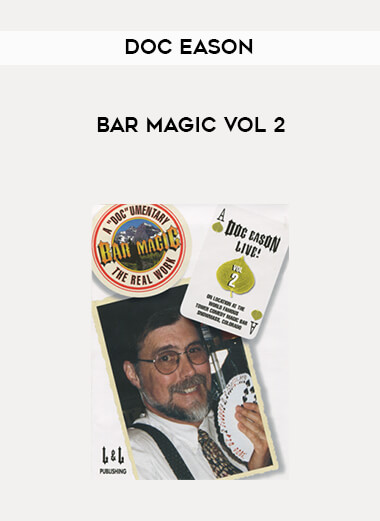 Salepage : Doc Eason – Bar Magic Vol 2

Volume Two
Happy Birthday Trick-perfect for every special occasion you might encounter.
Doc's Poker Demo- 15 minutes of pure entertainment (including Scotty York's Fabulous Ace Routine, Allan Hayden's "Expose"
and John Mendoza's "Routined Poker Mental")
Kerry Pollack's "Stan, Kate and Edith"-the perfect bar trick with jumbo cards.
Frank Everhart's Classic Sam the Bellhop-with Doc's twists to the "mother" of all story tricks.
For those dyed-in-the-wool fans: Doc's closely guarded handling tips for Steve Spill's presentation of the
Bill in the Lemon, a cornerstone of Doc's act for more than 15 years . . . now finally released!