Doc Eason – Bar Magic Vol 3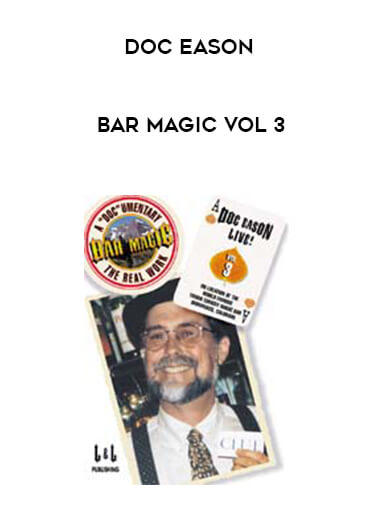 Salepage : Doc Eason – Bar Magic Vol 3

Volume Three
All Screwed Up-a hilarious opening trick using hardware!
Impossible Opener-a cornerstone of Doc's act for over 15 years.
The Color-Changing Deck-the stunning version that gets 'em watching!
The Anniversary Waltz-the most commercial card trick ever devised.
Max Maven's "Tearable"-visually stunning and designed to "work."
The Cocktail Napkin Rose-worth the price of the video!
Copper/Silver/Brass Transposition-widely acclaimed as the definitive version.
The crowning piece-J.C. Wagner's Card on the Ceiling, Doc's closer for 20 years.
Larry West's Bill Counting Trick- a long-standing undergound classic.