Documentation and Coding for an Exam while following the 2021 E&M Guidelines – Dr. Evan Gwilliam – 1 CE (Distance CE Hours)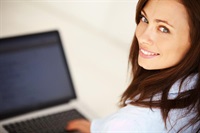 Salepage : Documentation and Coding for an Exam while following the 2021 E&M Guidelines – Dr. Evan Gwilliam – 1 CE (Distance CE Hours)

In this riveting presentation, Dr. Evan Gwilliam, certified professional medical auditor, will show you how to identify how you can improve your records so that they will impress even the most discerning of auditors.  You'll learn to avoid the most common documentation mistakes chiropractors make and be ready for Evaluation and Management documentation requirement changes for 2021. 
Learning Objectives:
Chiropractors who take this course will have a clear understanding of:

Chiropractic Practice Act requirements for Record Keeping Rule 1 1.22 

Effective initial exam records with rock solid care plans 

SOAP notes that tell the story that third party reviewers need to hear
Expected Outcomes:
Confidently create records that will stand up to scrutiny and stay compliant with Colorado Rule 22. 

Get up to date on the new E/M requirements and don't let paperwork drag you down.
This video was originally recorded as a part of our 2020 Virutal Conference.
Notes for watching the OnDemand:
*Please Note: If you find your video to be fuzzy or blurry you can bring your cursor to the lower right hand corner of the video, hover over the "HD" letters and manually select the quality of video you would like to view.*
This seminar, if completed in entirety is valid for 1 credits of "Distance" CEs. You are allowed 10 "distance" CEs of the total 30 CEs required per license period.
In order to get credit for attendance you must:
Watch the Seminar Entirely

​​

Be present in the session through the entire broadcast.

Submit Attendance codes

There will be attendance codes appearing throughout the video that will be used to verify your attendance each section.

When the attendance code appears on the screen you can click "save attendance code" to automatically save each code, or  write them down on paper to keep track. 

When you complete a section submit each code in order under the "Credit" tab for that section.

You must click submit on this tab even if you saved the code automatically.

Take the Quiz

Each OnDemand video has a quiz you must take and pass to receive credit.

Navigate to the Continuing Education Credit tab to take your quiz
Handouts:
There is a "Handouts" Tab in the top right corner of this viewer that has helpful supplemental material.
​Disclaimer: The views, thoughts, and opinions expressed in the recording(s) belong solely to the author, and not necessarily to the Colorado Chiropractic Association.
Dr. Gwilliam, Clinical Director for PayDC Chiropractic Software, graduated from Palmer College of Chiropractic as Valedictorian and is a Certified Professional Coding and ICD-10 Instructor, Medical Compliance Specialist, and Certified Professional Medical Auditor.  Because he is also a clinician with a Bachelor's degree in accounting and a Master's of Business Administration he is a sought-after seminar speaker.  He provides expert witness testimony, medical record audits, consulting, and education for health care providers and has authored and contributed to reference books and articles for multiple publications.