Dominic O'Brien – Quantum Memory Power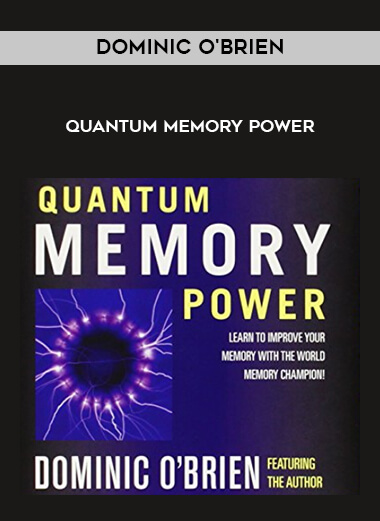 Salepage : Dominic O'Brien – Quantum Memory Power

Dominic O'Brien, the 7-time world memory champion shares his ultimate tools for developing the perfect memory. Quantum Memory Power tells you how to harness and unleash your memory power so you will have unlimited capacity.
Quantum Memory Power provides practical applications and exercises to test and strengthen your abilities. By engaging your imagination and creative powers you will gain speed, accuracy and poise in the development of your quantum memory powers.
You will learn:
How your brain operates
To improve your decision making powers
To develop laser-sharp concentration
To build a mental fact file
To increase your self-confidence.