Don Woodruff – Kangaroo Method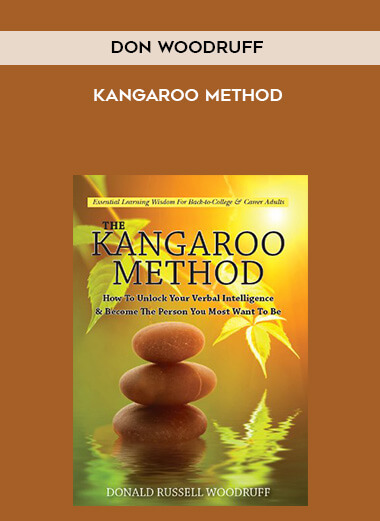 Salepage : Don Woodruff – Kangaroo Method

Learning is the key to become the person you desire. The author teaches how to uncover and improve linguistic intelligence via easy methods and personal tales. Study how to read and learn in high resolution and become fully skilled in your chosen subject.
Donald Russell Woodruff has taught learning strategies courses at over 25 colleges and universities in the United States. His skills have been given to NASA Headquarters employees and broadcast on Voice of America television throughout the world. His book will help you get a fresh start on your academic and career objectives by combining simple strategies with significant insights.
Beginning with Chapter One—
I am certain that the Kangaroo Method will unlock your verbal intelligence and give you the intellectual boost you have long sought based on the findings of surveys of over ten thousand back-to-college and professional people from throughout the country. Consider recording how-to material, studying for a test, or reading a difficult book in high quality. I hope you would put the thoughts and practices I give here into your own words and share them with your children.
"I've witnessed Donald Russell Woodruff in action, and he has mastered both the art and science of learning." He is sharing his playbook with people interested in learning this critical skill. This should be the first book you read if you are returning to school or know someone who is."
—Major Alvi Azad, Yale University Psychiatrist and Clinical Fellow
"Woodruff outlines and simplifies the learning process by identifying numerous typical impediments to learning and providing solutions to these educational challenges. The Kangaroo Method reflects a reality about education (and ourselves) that, when implemented, has the potential to unleash our linguistic intellect and potentially raise our I.Q."
IP Book Reviewers' Christopher Ackerman