Dong Gong Date Selection – Joey Yap (Reference Series PDF)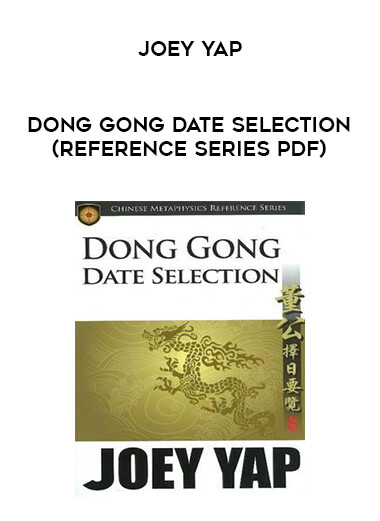 Salepage : Dong Gong Date Selection – Joey Yap (Reference Series PDF)

For the first time, students and practitioners of Chinse Metaphysics will have accss to the writings of the famous Ming Dynasty astrologer, Master Dong. Considered the foremost classical text on the subject of Date Selection, Master Dong s text, once only accessible in Chinese, is now available in English transliteration.
Master Dong's original text has been translated and edited for clarity, and then arranged in a manner to facilitate easy reference.
This reference text is suitable for students and practitioners of Chinese Metaphysics, particularly those studying or practicing BaZi, Zi Wei Dou Shu and Date Selection, and also is an excellent companion to Joey Yap's Art of Date Selection series.